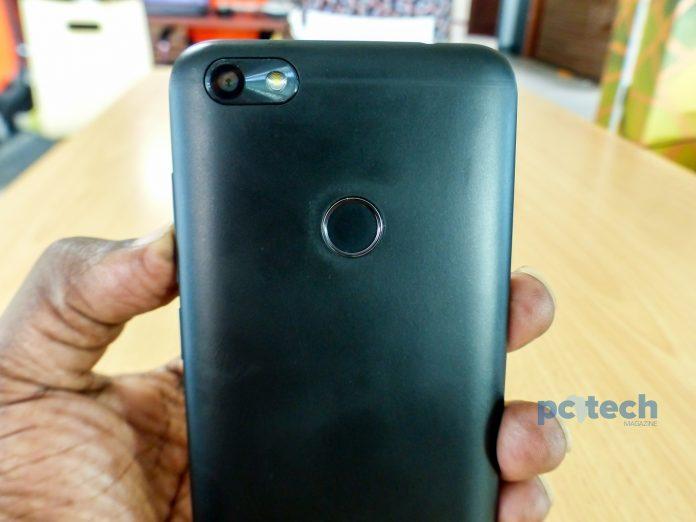 If you have come to notice, itel smartphones are mostly entry-level phones and are really pocket friend. For about USD$60 you can get yourself an itel smartphone. itel wants to ensure that at least every owns a smartphone, and that could be the reason as to why they always launch entry-level smartphones every first timer can get hold of first.
So we got the itel A32F for review, in particular, we got the black color variant. After a week of testing, here's our review.
Design and Display
The itel A32F bears a decent design yet crafted in a stylish matte unibody, just like most of its (itel) smartphones. It has a 5-inch Full Wide Video Graphics Array (FWVGA) screen display, and its all made plastic. Its display produced natural and vivid colors while watching videos. The phone doesn't support full HD since it spots a resolution of 854 x 480 pixels.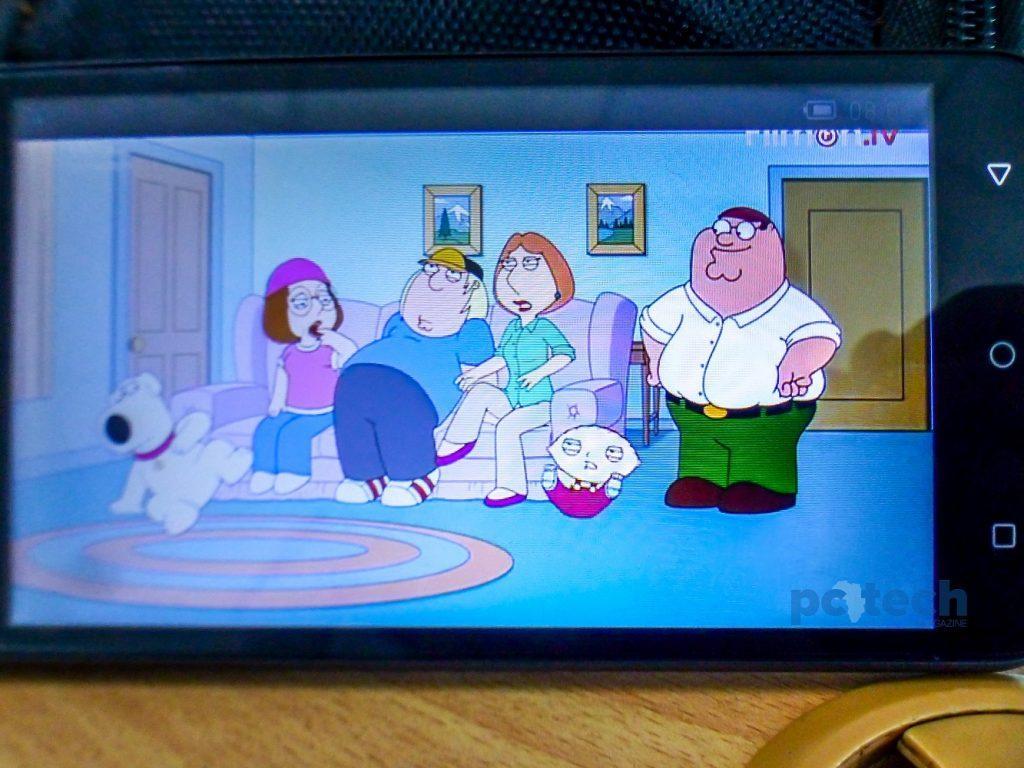 Design wise, the phone is about 8.2mm body thick with curved screens and aspect screen ratio of 16:9. In the front, appears the function button, 2MP front facing camera, with a LED flashlight. At the back spots a fingerprint sensor that appears below the 5MP rear camera which is place in a horizontal setting with a LED flashlight next to it, and below appear the itel logo. Right side ways, appears the volume and power buttons. On top is the 3.5mm earphone jack port, and on the bottom, appear the USB charging port, mouthpiece.
Storage, Performance and Battery Life
The flagship comes with a 1GB RAM and an internal storage of 8GB which is expandable with an extra microSD slot of up to 32GB, runs on Android 8.1 Oreo (Go edition) and is powered by a Quad-core 64-bit Cortex-A7 1.3 GHz processor, a Mediatek MT6737M chipset. For an entry-level smartphone, it does work for it – I mean the processor and the chipset coupled to its RAM. On the other hand, the optimized operating system is coming as the result of a recent partnership between itel mobile and Google.
The new OS offers re-imagined Go apps including; Google Go, YouTube Go, Google Maps Go, Gmail Go which have smaller app size and also help to consume less space while making a big reduction in data consumption.
The performance was good, the phone didn't suffer any lag or stutters while browsing the web, social networking, and multi-media plays. However, we had to take it to all other lever, we installed Street Racing game which is about 85MBs, and it did load fast at first open with no lags, then on fourth play, after loading, the game begun freezing which could as a result of the running apps in the background.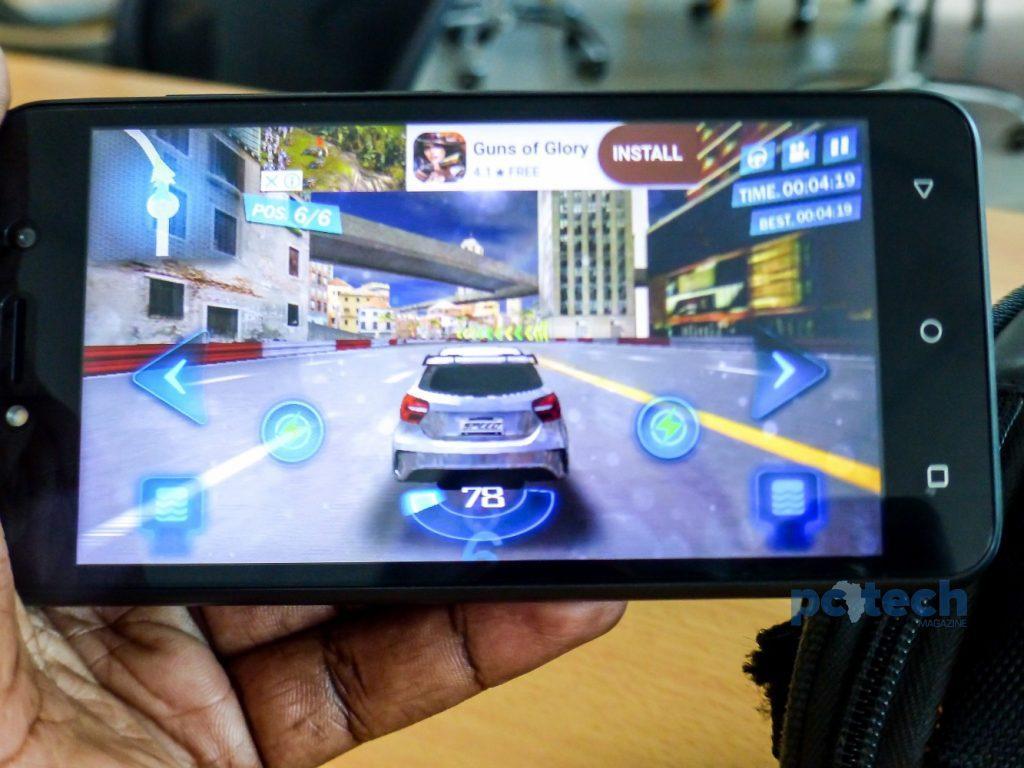 itel A32F comes with a 2,050mAh Li-lon removable battery. We fully used the battery, and it could last on a single charge a day. Played games, multimedia, social networking, web browser, calls, and so forth. However, by 8.p.m. it was showing a red battery life. So! I guess, you could use the battery on a single charge.
Cameras
The smartphone spots a 2MP and 5MP front and rear camera sensors respectively supported by LED-light flashlights. Like we mentioned before, this is an entry-level smartphone that best suits first timers. The cameras a quite good, and can give at least give you good pictures. itel went a head and added a low light feature in its cameras, and in this way, it can help one take shots even in low light settings. The rear camera is quite good, but the front-facing camera needs improvement. But in general, itel needs to work on its cameras even though these are entry-level smartphones.
Research has proven that the camera is one of the key features as to why many smartphone holders purchase these smartphone. So for starters, this being my suggestion, itel could at least have its entry level smartphones spot 5MP and 8MP front and rear cameras respectively.
Key Features: Fingerprint sensor and Android Go
The key feature being the fingerprint sensor and Android Go was a smart move by itel. The fingerprint is the major selling point, since the flagship is themed under "Fingerprint4Everyone".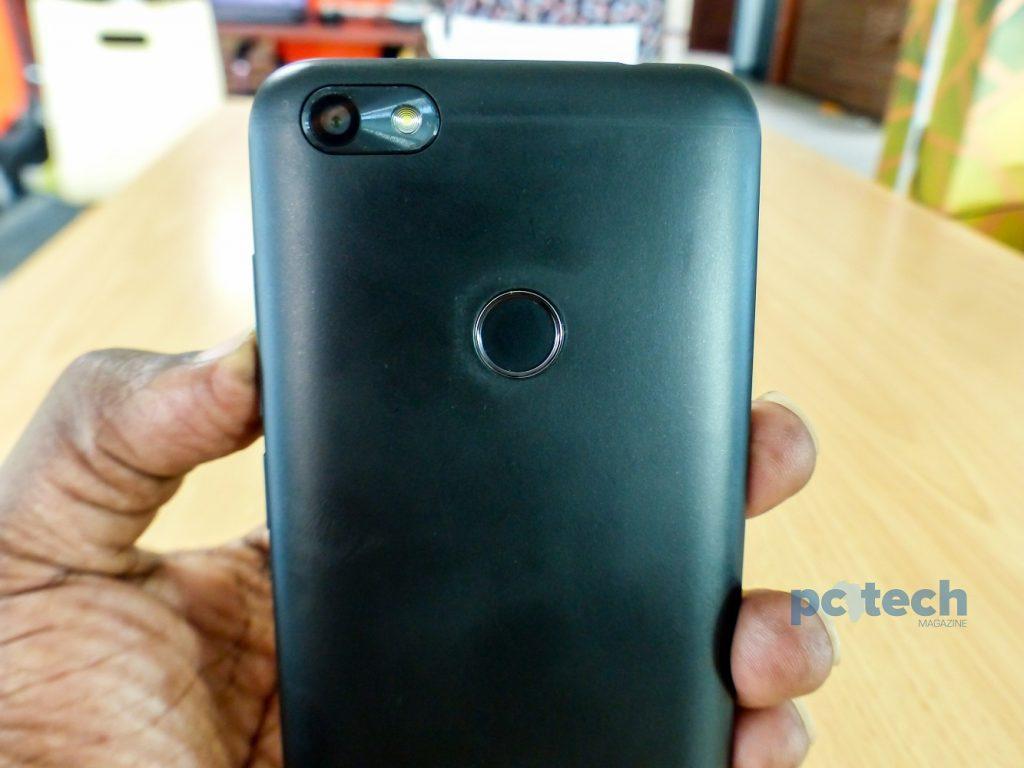 Setting up the fingerprint takes about 10 seconds, and allows to set up up-to eight (8) fingerprints. However, the fingerprint sensor lags little bit while unlocking your phone.
What we liked
Fingerprint sensor.
Android GO mobile operating system. The Go apps consume less space while making a big reduction in data consumption.
Pocket friendly.
Light weight.
What we didn't like
Doesn't support 4G connectivity.
Doesn't come with default apps search as gallery, and music.