She Loves Tech; a global initiative, showcasing the convergence of the latest trends in technology, entrepreneurship, innovation and its impact on and opportunities for women, which includes a global startup competition and international conference series – has called upon all the women (those interested) to apply for the 2018 She Loves Tech global competition.
The competition is looking for startups in AgriTech, Artificial Intelligence & Big Data, B2B solutions, Blockchain, Consumer Technology, Clean Energy, Fin Technology, Edu Tech, Internet of Things and Med Technology.
"We are looking for novel technologies in all areas, not just digital and wireless apps," company writes.
To be eligible, the women-focused ventures should be seeking angel, Seed or A round funding (under US$5 million funding raised) with, at minimum, a viable product past its conceptual stage. According to reports by TechMoran, Teja Ventures will be actively looking to invest in the top startups coming out of the global competition.
The challenge being for all women around the global, the search in Africa is scheduled for June to August, where selected winners will finally meet in Beijing, China for the global finals happening at the International Conference on September 15th, 2018.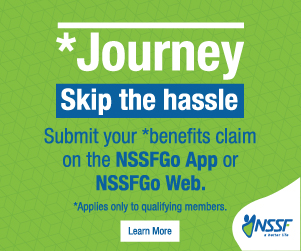 The East Africa round of the competition is co-organized by China Africa Tech Initiative and will be held on July 14th, 2018 at Nairobi Garage in Kenya. Registration for the East Africa are currently on-going and should not be submit later than July 2nd, 2018.
The global winner will receive exclusive mentorships from leading investors and industry experts, consulting services (China landing, China IP protection, financial, legal and HR advisory, product and technology development, etc.), fast-track entry to partner programs, media exposure, workspaces, to mention a few. They will also participate in the Singapore Week of Innovation and Technology's Women in Tech Conference from September 18th – 21st, 2018.