Huawei
Smartphones
Huawei Launches the Y7 Prime in Kenya, Comes With Three Simcard Slots, 18:9 Aspect Screen Ratio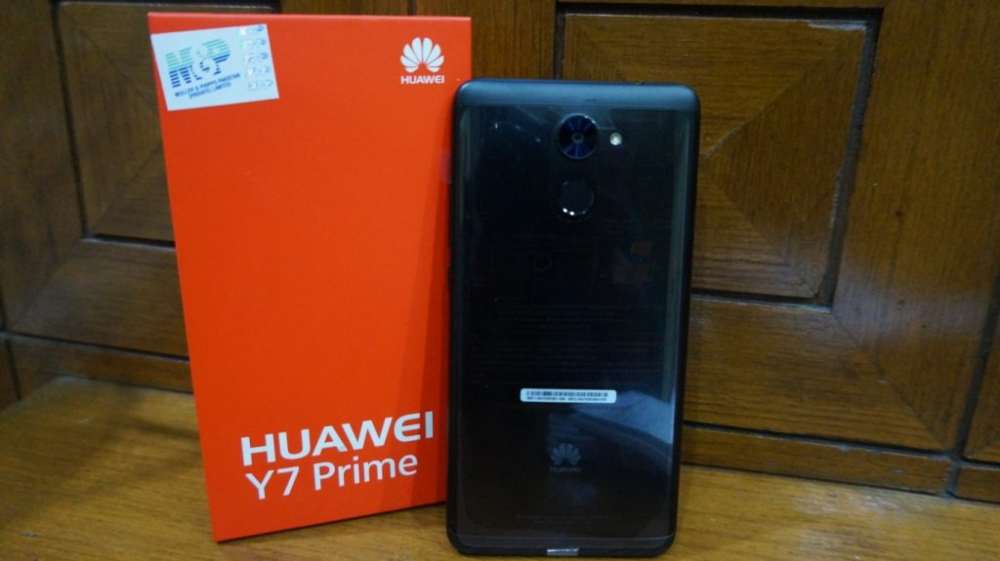 According to online reporter TechMoran, Huawei has launched its newest mid-range smartphone to the Y-series; the Huawei Y7 Prime 2018 in Kenya targeting the youth. The Y7 Prime 2018 say is the 'successor' or the 'newest' version of the Y7 Prime that was launched in 2017. Thus, the Y7 Prime 2018 is the revamp of the Y7 Prime 2017. For instance, the older version came with Android 7.0 Nougat, but the 2018 version comes Android 8.0. Mobile OS is so essential when choosing a smartphone, this keeps you to date.
Huawei reported last year it won't be manufacturing entry-level smartphones and only stick with mid and high-end smartphones. And if noticed, most of Huawei's Y-series smartphones were mostly entry-level smartphones. But the Huawei Y7 Prime doesn't fall in this category considering the fact it features specs that are consider mid-range or high-end.
The Shenzhen-based smartphone firm is reportedly said to be re-imagining its Y-series smartphones to better reach the youth with higher specification. And although the Y-series is a line of affordable handsets targeting the price sensitive youth segment, every device in the range is packed full of features.
With sleek, fashionable designs and immersive, large screens, the Y7 Prime 2018 sets itself apart from the competition by delivering a first-class appearance and equally quality viewing experience both in terms of productivity and gaming.
Features, and Specifications
The 5.5-Inch IPS LCD capacitive touchscreen spots a full view display with an 18:9 aspect screen ratio. The innovative display brings content to life with a 12.5% wider screen than the 16:9 devices in the same body size. Combining wide displays, thin bezels and an ergonomically designed 2.5D curved glass covers, the Y Series devices are all thoughtfully designed for convenient, comfortable one-hand operation. The full view display like seen earlier in our review of the Tecno Camon CM that as well has an 18:9 aspect screen ratio, is best for multi-tasking.
The smartphone comes with 3GB of RAM and an internal storage of 32GB which is expandable with a microSD card slot of up to 256GB. Like mentioned earlier before, the Y7 Prime 2018 features Android 8.0 mobile OS based EMUI 8.0, which packs new fun features that enhances the quality of life of users while satisfying their curiosity to the fullest extent. On the other hand, all supported by a Qualcomm MSM8940 Snapdragon 435 chipset, Octa-core 1.4 GHz Cortex-A53 processor and Adreno 505 graphics processing unit, and a non-removable Li-Ion 4,000mAh battery.
Because the launch hasn't happened yet in Uganda, its reportedly said that the Y7 Prime 2018 supports three simcards, and dual Bluetooth. The two features really caught our attention. If you're a Huawei handset holder, you probably know that most of its smartphones don't come with a microSD slot, but does share with a second sim. Thus, if you wanted to use a microSD card, you would choose between either using a second sim or a microSD card. This has always been on our dislike features in our Huawei device reviews.
However, the Y7 Prime 2018 is said to come with three simcard slots, and a microSD card slot. Like I mentioned before, we're not that sure about this.
Kenyans can get the phone at a price of 16,999 KSHS starting 19th April.[related-posts]