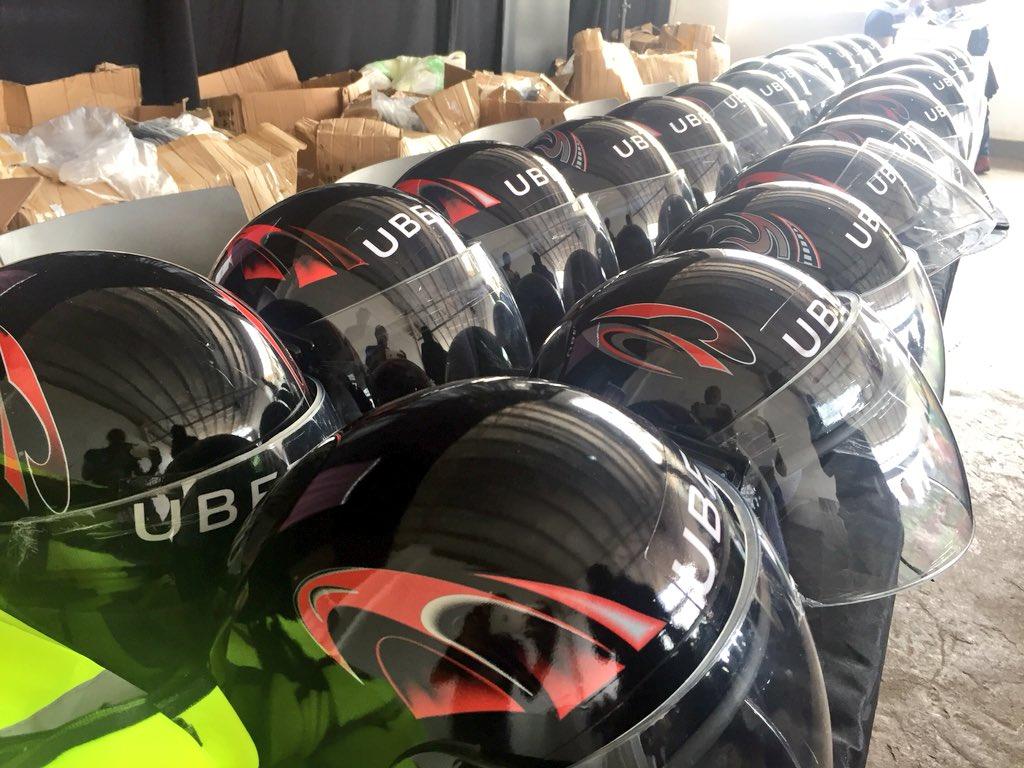 Last month we reported that U.S-based transportation firm; Uber Technologies was planning on bringing UberBoda to Kampala, following its success in countries like Bangkok, Thailand, and India that have a wide usage of Motorbikes. Same case in Kampala, we literary have 'Ten-thousand's' of moto-taxis roaming around the streets of Kampala.
The firm has today brought to rest the await, and officially launched their moto-taxi service in Kampala. Uber passengers will be able to order for a moto-taxi right from the Uber app. The company has not made a separate application, but has used its very app and added the option of the UberBoda.
UberBoda is priced with a base fare of 500 UGX, 450 UGX per KM, 70 UGX per Min, a minimum fare of 1,500 UGX and cancellation fee of 1,500 UGX – and is only available in St Balikuddembe market, Qualicel Bus Terminal, New and Old Taxi Park, Nakasero Market, Kikuubo Lane, Shawuli yajo market, Kampala Mukadde, Nakawa Market, Makerere University, KIU – Kasanga and Kabaka Anjagala road with an aim to expand soon.
According media reports, a lot of moto-taxi riders have been seen at the Uber offices in Kampala ready to sign up and get started with Uberboda. All riders are to be given two helmets (the second being for the passenger), a reflector jacket, a smartphone, and a power bank. Now the power bank option comes in handy considering the fact that the riders phone might run out of battery.
Further reports claim that the ride-hailing firm has partnered with security firm; SGA Security to help the riders in certain situations.
Notably, their rivals TaxifyBoda also launched early in February three months after they had launched the cab-ride hailing service. Like Uber, Taxify also didn't introduce a new app for their TaxifyBoda but rather made it an option in the Taxify app.
The two new moto-taxis (UberBoda and TaxifyBoda) now will have to head-to-head with their pioneer; Safeboda who have been in the market since 2015.
We haven't had about any partnership of SafeBoda with any security agency, but UberBoda has partnered SGA Security while TaxifyBoda was on Wednesday reported to have partnered with the Traffice Police of Uganda.
On the other hand, the three moto-taxi will have another Kenyan-based ride hailing service joining them – Mondo. Although they haven't launched yet, its seen carrying out its services in Kampala. The multinational online transportation network company founded by Troels Andersen allows riders to book for a large ride, a one option that Uber and Taxify don't have.