Riding hailing moto-taxi firm; SafeBoda has today rolled out a new feature to its apps dubbed; 'pair' allowing its passengers to pair with its riders instantly.
The launch of the this feature comes after the company unveiled its new offices as well as the logo earlier this month, and at the press event promised the media that it was working in its power to to bring safety on the roads of Kampala especially to those that often used moto-taxis as their public means.
The 'Pair' feature has been designed to be used in busy areas with a high volume of SafeBodas available, as told to this website.
Notably, to be able to attain this feature, you used to update or download the latest safeboda app. The option is seen next to where the request button was initially. However, the request hasn't been removed, but pushed to the left to create the pair button.
The feature will allow passengers to spot a SafeBoda rider (applies only where there's a lot of them staged), choose one of them, enter their helmet number into the app and match with them instantly. Or you could you just stick to the normal way, and request and one will be chosen for you.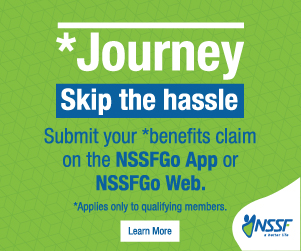 The feature doesn't change much, as the company claimed that passengers are still able to use the app, taking advantage of SafeBoda's prices and the 20% discount applied to credit payments, as it was before.
Co-CEO, Maxime Dieudonne in press statement said, safeBoda's mission is to constantly innovate to make transportation in urban areas safer and more convenient.
"We're really excited about this new feature which will reduce waiting time to zero," he said.
SEE, PAIR and GO!

Today we are launching an exciting new feature that allows you to pair instantly with a SafeBoda rider on the street!
You can now spot a SafeBoda rider, enter their helmet number into the app, match with them instantly and GO! Try it out today!#YourCityRide pic.twitter.com/aYngyhfebt

— SafeBoda (@SafeBoda) March 29, 2018
How to use the Pair feature
It's not that hard. If you have the latest app or download the latest app, then you will be in position to see this feature.
Spot a SafeBoda rider close by if you're in a place that has many of them.
Tap PAIR in the app, and enter one of any of the rider's helmet number.
Match instantly with no waiting!