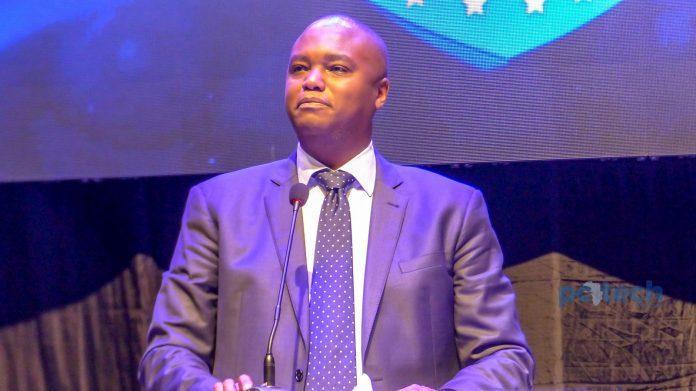 Stanbic Bank Uganda has on Monday launched its 2nd annual National School Championship; a competition that aims to encourage and challenge students from various secondary schools countrywide in critical thinking and provide exposure to vast knowledge beyond their classrooms at the Kampala Serena Hotel. The annual challenge was official launched by bank CEO; Patrick Mweheire, in partnership with the Ministry of Education and Sports.
Following last years success where Maryhill school was crowned champions, only 40 schools were considered. The bank last year during the award ceremony told the press they were planning on increasing the number of schools to participant in the challenge. As of this challenge, 20 more schools have been added making it a total of 60 schools. This time around including private schools as well.
15 schools have been selected to represent each region; central, eastern, northern, and western. The west region sees the defending champions (Maryhill) back in the challenge once again. Making it to a total of 6,000 students participating.
Talking about the increase in the participation numbers and major changes to the competition, Stanbic Bank's CSI, Manager Barbara Kasekende said the bank felt it would only be fair to not only increase the number places in the competition but to make it more exciting by adding new challenges, to that end.
"This year 15 schools will be given the opportunity to participate in the regional's compared to 10 last year," she said.
Set to run under the theme 'Empowering the job creators of tomorrow', the competition will seek to nurture entrepreneurship, creativity and long term business thinking.
Speaking at the launch event Patrick Mweheire; CEO at Stanbic Bank Uganda explained the genesis behind this year's theme.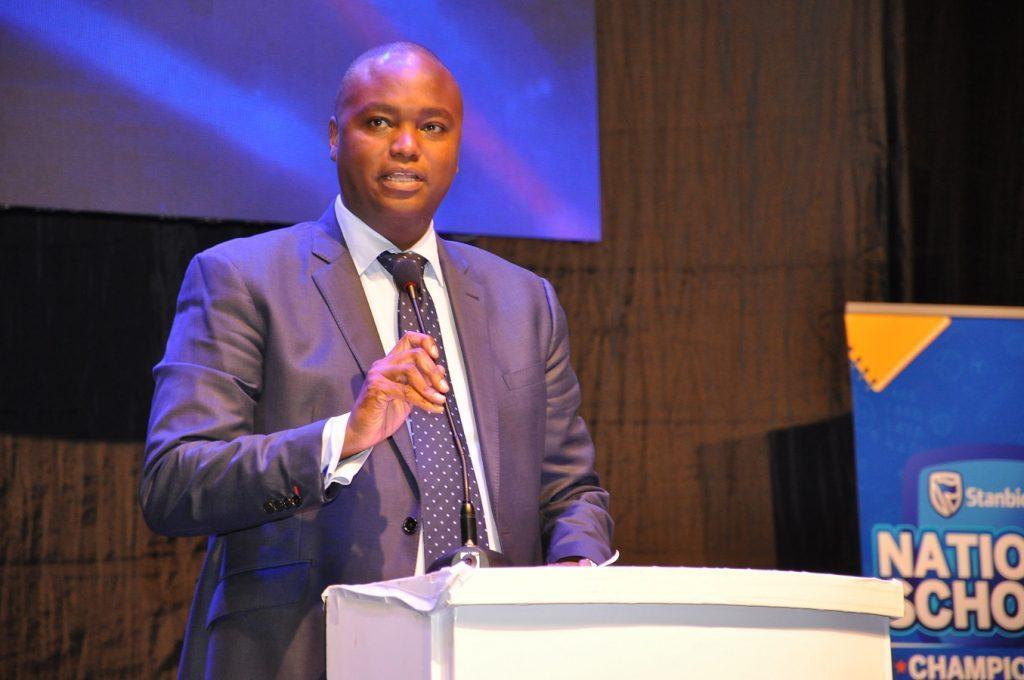 "Uganda's labor market cannot absorb the huge influx of graduates looking for jobs. 400,000 students graduate from university every year yet only 13,000 formal jobs are available. This tells us we've a real and urgent problem that needs to be addressed by training the youth not only how to do a job but how to create one and if possible more for others," he said.
In addition in a major development, the bank will for the first time be hosting business training boot camp for the finalists which will equip the students with business planning, marketing and the management skills they will need to succeed in the real world."
Awards
For the teachers
Having promised more changes in the challenge, the bank will be rewarding the participating teachers for only the winning teams. For the grand winner, their teacher will be given 1.5 million UGX. The 1st, 2nd, and 3rd runners up will receive, 1.2 million, 800,000, and 500,000 UGX respectively.
For the school and students
| | | |
| --- | --- | --- |
| Winner | Individual Prizes | School Prize |
| Overall Winner | All expense education trip to South Africa for both the students and their teacher | Solar System worth 20 Million UGX |
| 1st Runners Up | Apple iPads for each student and one week of internship training at Stanbic Bank Uganda | Water System worth 10 Million UGX |
| 2nd Runners Up | 1 Million UGX for savings account | 7 habits of highly effective teenagers and teacher training |
Below are the participating schools for the 2018 National School Championship
| | | | |
| --- | --- | --- | --- |
| Central | Eastern | Northern | Western |
| St. Joseph's sss Naggalama. | Iganga Secondary School. | Otino Waa Comprehensive Secondary School. | Bweranyangi girls' secondary school. |
| Nabisunsa Girls' Secondary School. | Jinja College. | Sir Samuel Baker School. | Ntare School. |
| Seeta High School – Main Campus. | Viva College School. | Lira Town School. | Mbarara high school. |
| Kibuli Secondary. | Hamdan Girls High School Mbale. | Muni Girls' Secondary School. | Mbarara Secondary School. |
| Kitante Hill School. | The Amazima School. | St. John Paul II College – Gulu. | Kinoni Girls Sec. School. |
| St.Henry's college kitovu. | Ngora High School. | Arua Public School. | Immaculate heart girls school. |
| King's College Biddo. | Busoga College Mwiri. | St.Peter and Paul Seminary Arua. | Ruyonza School. |
| God Cares High School. | Wanyange Girls' Secondary School. | Ediofe Girls' Secondary School. | MaryHill High School. |
| Mengo Senior School. | St. Peter' College Tororo. | Mvara Secondary school. | Nyakasura School. |
| Gayaza High School. | Tororo Girls' School. | Dara Christian High School. | Mandela Secondary School, Hoima. |
| Naalya Secondary School Namugongo. | Jinja SS. | St. Josephs' College Layibi. | St. Leo's College Kyegobe. |
| St. Marys' College Kisubi. | Bukoyo Secondary School. | Aduku Secondary School. | Boni Consilii Girls' Vocational SS. |
| Nansana Education Centre. | Kiira College, Butiki. | St. Josephs' College Ombaci. | Kyebambe Girls' School. |
| Makerere modern secondary school. | Nakanyonyi Girls School. | Mentor Secondary School. | Fort Portal SS. |
| Ndejje Senior Secondary School. | Busoga High School Kamuli. | DR. Obote College-Boroboro, Lira. | Kyenjojo S.S. |
The four schools that succeed in representing their regions will be tasked with developing business plan and executing it in their respective schools. The school that presents the best plan at the finals to be held in Kampala will be crowned 2018 Stanbic National Schools Champions.
This article has been updated!!!