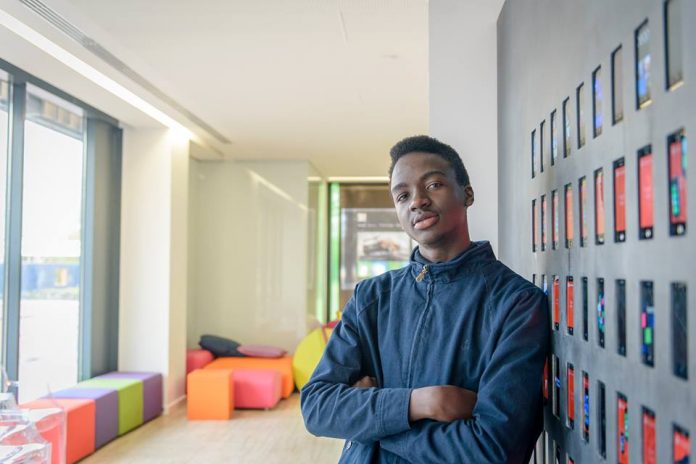 Uganda has been 'well' represented all over this world when it comes to innovation. Likes of; ClinicPesa, Kaaro Health who were selected in the Make-IT accelerator programme, Geoffrey Ssekatatwa who emerged among the 12 top winners in the 2017 Africa Entrepreneurship Awards. Other include; BareFoot Law, SafeBoda, Safe Futures, Evidence and Methods Lab e.t.c. Some have participated in the 1776 challenge cup, Seedstar summits, Up Accelerate Program, and so forth. Then the, 2018 GIST Tech-I Competition.
This time around, one Charles Muhanguzi; a startup entrepreneur and CEO of Air Cool – has been named as a semi-finalist in the 2018 GIST Tech-I Competition. An annual competition for science and technology entrepreneurs from emerging economies worldwide.
New this year, U.S. Department of State invited all former GIST Tech-I competition finalists to participate in the program to recruit and mentor the next generation of science and tech entrepreneurs. Over 100's of innovators submitted their ideas and startups online which were then reviewed by a panel of experts. The voting is then done online and public for those that make it in semi-final stages in order to determine the finalists.
You can vote for Charles by (FOLLOWING THIS LINK). Furthermore, you are at liberty to vote for him once a day, every day until February 22nd, 2018, when the voting portal closes. Charles is among the 108 semi-finalists and your vote counts.
His startup; Air Cool listed in the environmental category – is a low cost solar powered device that eliminates the most abundant toxic indoor air pollutants in low income rural households which mainly use open flames for cooking and lighting fuel. The device has two food storage units that preserve food using vacuum technology that eliminates all living conditions for bacteria, yeast and mold, hence also reducing hunger and malnutrition.
In his category, he competes with 10 different startups from; Azerbaijan, Bangladesh, Bosnia snd Herzegovina, Egypt, Indonesia, Nicaragua, Peru, and Rwanda.