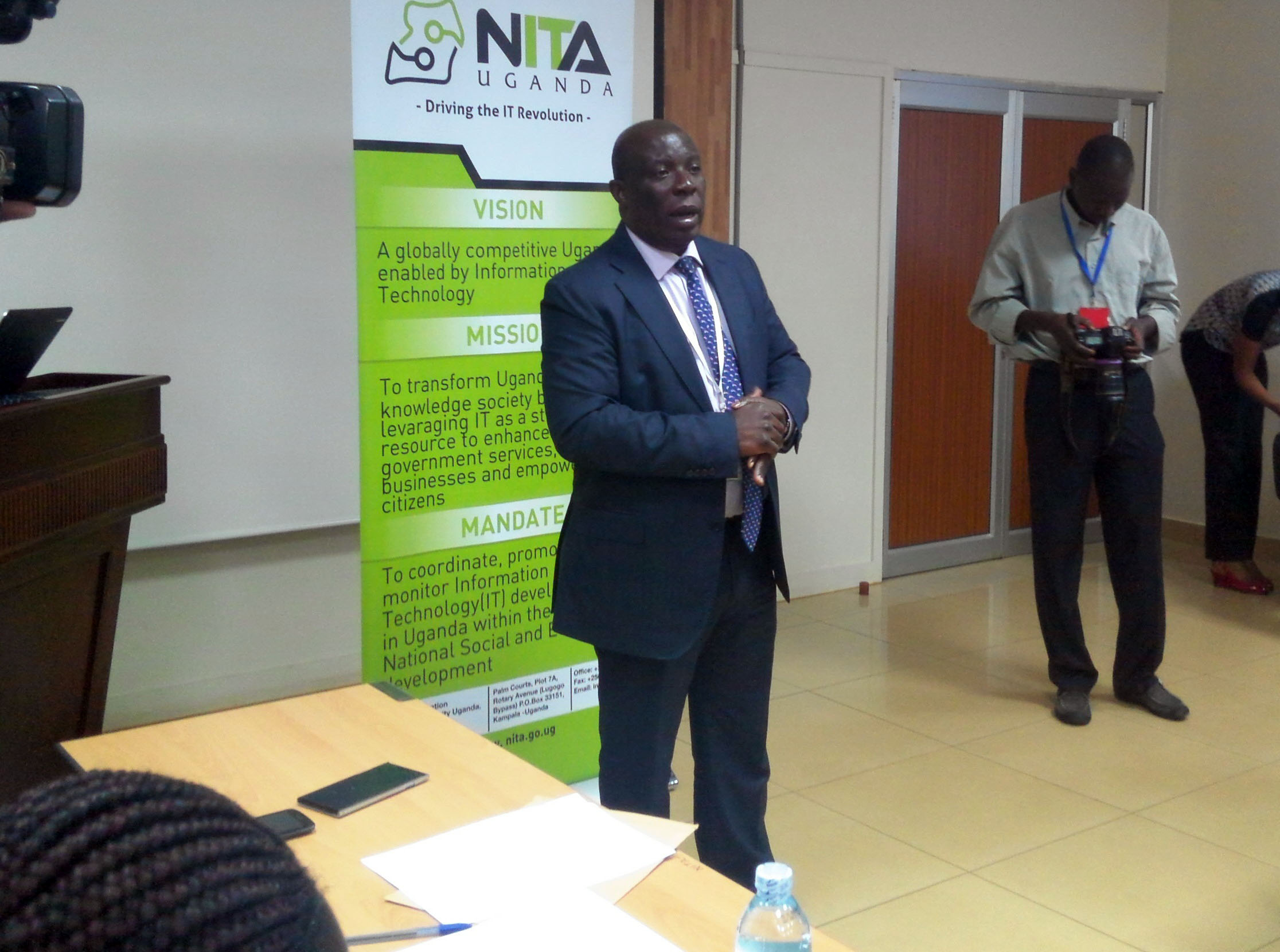 The National Transmission Backbone/E-Government Infrastructure (NBI/EGI) project is a government imitative by Ministry of Information Communication Technology of Uganda through its mandated body National Information Technology Authority-Uganda (NITA-U), intended to ensure that high bandwidth data connection is available in all major towns of Uganda at a reasonable rate.
This Infrastructure is also designed to reduce the cost of doing business in government, improving communications between government agencies, and reducing the need for officials to commute for meeting and, thus, increasing efficiency.
This project has so far witnessed approximately 2400km of optical fiber cable laid countrywide connecting 33 towns, 322 government offices, and Free Wi-Fi coverage in 186 locations.
The Project which has been supported by the China government through a concessional loan, has seen the successful completion of 3 Phases, and Huawei was contracted to construct the National Backbone, this has also come with multiple benefits to the Government operations which among the many are some listed below;
Lowering the Cost of Internet Bandwidth for Government MDAs and Local Governments therefore lowering the cost of doing business in Government from the traditional costs which were as a result of absence of infrastructure.
Provision of high speed connectivity throughout the country to all major towns and District headquarters, fully leveraging the IT benefits into highly efficient operations and governance.
Lower of Cost of transportation of Internet Bandwidth from the East African Coast hence the reduction in the prices for the services due to integrated regional backbones.
Provision of connectivity to schools, Institutions of Higher Learning (16 Universities and Research Institutions,5 Hospitals to facilitate research, learning and telemedicine) and other target user groups enhancing the easy access of information, learning material which are characteristics of a digitized economy and systems.
Provision of high speed Internet bandwidth to the Business Process Outsourcing (BPO) Centers.
The deployment of the e-government platform as part of the NBI/EGI project has led to the increased transparency of government activities, enabled departments to share public data and enhance inter-departmental coordination, reduced government administration costs, and generally improved work efficiency.
With a dedicated government network, the Ugandan government can more easily construct and maintain its official website and implement a business information platform capable of attracting more foreign investment and generating employment opportunities. Thus, the government could both improve its international reputation and seek to further boost economic development.
These benefits have been exhibited through some of these initiatives;
Provision of e-Government Services such as eHealth, online Education, eTax and IFMS IPPS etc.to all this districts and towns across the Country
Integrated, Seamless, Secure and efficient Regional Government Communication and information sharing.
Improved Service delivery using online services provisioned through the NBI and Integrated, Seamless, Secure and efficient Government Communication facilitating economies of scale in provision of IT services across Government furthermore accelerating e-Transformation initiatives across Government
The Project , through the recently concluded Phase 3 in 2016 has established 3 uplink connections to 3 countries, i.e. Kenya through Malaba and Busia Border points, Tanzania though Mutukula and Sudan through Elegu border point boosting the resilience of the Government Network through the;
Provision of redundancy in Regional Communication due to the creation of alternative transmission routes with neighboring Countries through the Border Posts of Mutukula, Busia, Malaba, Elegu, Katuna and Mpondwe, Vurra and Oraba
Facilitate Regional System Integration (JLOS, Immigration, Education, Agriculture and Trade etc.), o Foster Innovation and Research through Inter-Regional Collaborations (Regional Info. Security Advisory Groups, Innovation and Research hubs etc.) And access to more shared/On-line services (eHealth, eEducation, eTax etc.) from the Region.
All these have been envisioned to improving the livelihood of Ugandan Citizens through reduction of Internet bandwidth costs and more work is still underway in the Phase 4 of the project to connect more towns which haven't yet harnessed these benefits.[related-posts]
What is the Significance of the Missing Link Project?
The Missing Links project will add more links to the Government backbone network in the West Nile, Karamoja and the Rwenzori regions connection to the rest of the country. This will further ease operations and have more services go online, reduce unnecessary delays and paperwork and at last Ugandans will be able to apply for passports, drivers license, National ID, Visa and other important documents online without having to line up in long queues wasting a lot of time.
This will furthermore boost tourism in the country though increased usage of IT, Social media platforms, Integration of our markets with International markets and enabling farmers to market their produce easily both inside and outside Uganda.
This automation of processes through the seamless interconnection between different districts, organizations and government agencies through the National Backbone that has been constructed will furthermore boost the economy of Uganda as we harness the benefits of IT and automation thereby bringing a more digitized fast growing economy.