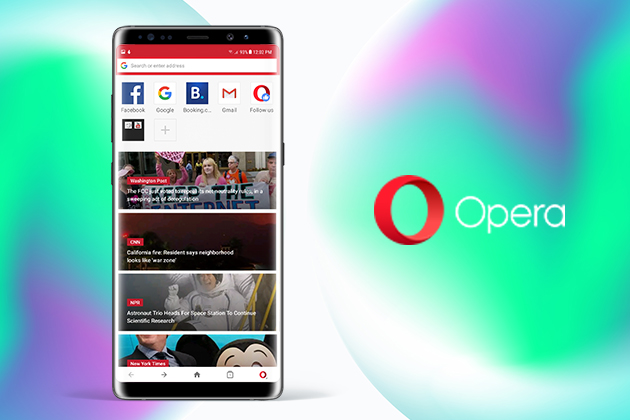 Developers at; Opera Software AS earlier this month rolled out the final stable build of the latest Opera desktop browser for Windows, macOS, and Linux platforms that came with numerous new features such as a new anti-cryptomining feature. On the other hand, the mobile platforms missed the roll out as the update was limited to only desktops. Notably, the mobile platforms are running opera v.32 and opera v.18 for Android and iOS respectively. The Android version got its update on 2nd of this month.
While in other news, the company on Tuesday announced the official launch of its Opera News app in Africa – an Artificial Intelligent powered app which ought to help people access news articles and videos via their mobiles. The release of the new app follows Opera's recent announcement that its AI-powered news service inside Opera Mini grew to more than 100 million active users in less than a year, showing an incredible interest in news globally.
According to online reports, the app can as well save up to 80% of your mobile data use thanks to Opera's unique data-saving capabilities, and results from the initial test phase for the app indicated a strong interest for the new app.
IT News Africa reported that after only two weeks of testing, the app had been very well received by mobile users in Africa, and over 100,000 people had downloaded the app even before its official launch (that was yesterday).
It's currently the most downloaded news app in Africa.
"We are thrilled that so many people have downloaded Opera News even before it was officially released," says Arnesen.
During the launch period, Opera observed a strong appetite for local and international content, but the company has also saw that Africans love celebrities news, sports (Football in particular), arts and culture, politics, and life-hacks.
"With Opera News, we bring a new type of tailored news experience to African users," the company stated in a press statement.