The Ministry of Ministry of ICT and National Guidance on Friday 10th November 2017 signed a Memorandum of Understanding (MOU) with the Estonian Government following a five day benchmarking visit by the Ministry of ICT & National Guidance, Ministry of Public Service, National Information Technology Authority (NITA-U) and Members of Parliament from the Committee on ICT and National Guidance.
In her remarks during the ceremony, the head of the Ugandan delegation, Ms. Catherine Bitarakwate Musingwiire, who represented the Permanent Secretary, Ministry of ICT and National Guidance of Uganda, acknowledged that the Republic of Estonia has a strong and robust ICT sector that has been responsible for Estonia's fast development and GDP growth. It is this rich experience that Uganda can learn from in its quest to harness and grow eGovernment services.
She added that as Government of Uganda, they are constantly exploring ways of becoming more efficient so as to make it as easy as possible for the citizenry to access eGovernment services, taking services online is one of these innovative ways.
On his part, Acting Undersecretary of Ministry of Foreign Affairs – Mr. Paul Teesalu, reaffirmed the Estonian Government's commitment in helping Uganda realize their digital vision through this cooperation. The MOU is going to provide a platform upon which the Estonian Government can extend meaningful support to enable Ugandan Government to implement what they have learned but also to pursue joint projects, he said.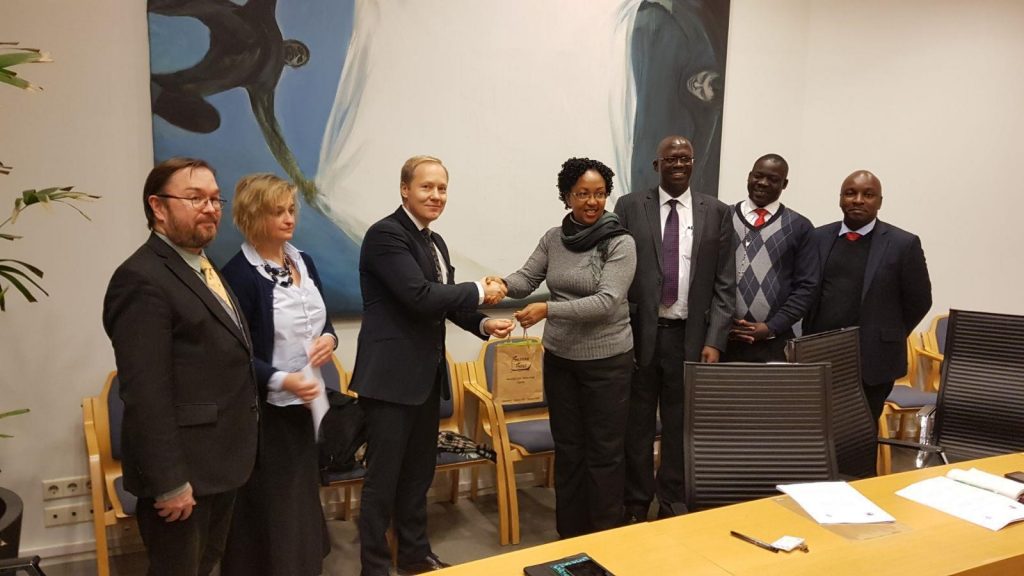 "We are excited about the formalization of this partnership. The expected benefits of this collaboration will include:
It will result in faster and timely service delivery and ensure that the benefits of development will reach all citizens of the country in equal measure.
It will compel a change in governance processes for delivery of services, ensuring efficiency.
Once the digital vision is delivered upon, this realization will open a new world of economic opportunities in rural areas for e-commerce, youth employment, outsourcing and back offices, marketing of agricultural products etc.
As NITA-U, we are happy that such deliberate benchmarking with the very best in eGovernment services will allow Uganda to realize its digital vision." said Peter Kahiigi, Director eGovernment Services, National IT Authority, NITA-U.
The Parliamentary Committee ICT, Vice Chairperson, Hon. Maxwell Akora added that "As a committee, whose mandate is to provide oversight on the Ministry of ICT and its affiliate agencies like NITA-U, we applaud this new relationship between Uganda and Estonia and look forward to an accelerated delivery of trusted online services."
The Memorandum of Understanding covered four areas of cooperation which includes: Electronic Government (e-Government), Policy and Regulation, Smart City Technologies and Research and Innovation. This will allow for the promotion of modern and efficient country governance within the Government of the Republic of Uganda for better efficiency, greater revenue gain and management, for improved service and better citizen experience.
[related-posts]
The cooperation in these areas will enable the two Governments to promote local content, enhance the security of data and information they have online, build capacity in Policy and Regulation, advance in research and innovation and reduce duplication of initiatives.