Innovation
News
Matibabu Nominated For Top Prize at the ASME Innovation Showcase Program – calls for your votes
Team Matibabu, a group of graduates from Makerere University are no strangers when it comes to local innovators in Uganda. The team has participated in a number of hackathons, and other innovation programs locally and internationally.
Recently, the team early this year traveled to Las Vegas, Nevada to showcase their innovative solution Matibabu at one of the World's Biggest showcase events ever; the Consumer Electronics Show (CES) 2017 – a global consumer electronics and consumer technology tradeshow that takes place every January. This was a life giving opportunity. Their luck came in for having participated in TechCrunch's Hardware Battlefield 2017.
The team back in 2015 at the Mozilla Festive East Africa that took place at Victoria University in Kampala – won a funding from the President of Uganda, H.E Yoweri Kaguta Museveni. He promised the team a funding of USD$55,000 (roughly 200 million UGX)
Matibabu is a Non-invasive diagnostic kit used to detect Malaria. The device uses a custom-made portable device called a matiscope, which is connected to a smartphone, to do a rapid diagnostic test. The user's finger is inserted into the matiscope, and the application uses a red light to penetrate the skin and detect the red blood cells.
The team NOW participating in the 2017 ISHOW competition that is held in Kenya are calling for your votes as they battle it out with other 9 innovative startups. The competition was open to individuals and organizations taking physical products to market that will have a social impact.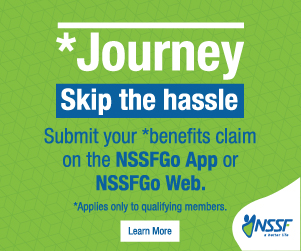 Congrats #Kenya finalists! Time to vote for one innovator to earn extra cash. Who will win? https://t.co/eOOEw1dlbG #thisishardware #ISHOW17 pic.twitter.com/BJw2lrIA5q

— ASME IShow (@ASMEishow) May 20, 2017
Applicants were expected to have an existing prototype (Of which Matibabu does already have) and be interested in receiving financing, technical support and access to industry networks to assist in taking their product to market.
30 finalists will pitch to the judges in person (ASME will provide travel grants towards the cost of travel) and will receive product exposure, advice and technical insights. 9 innovators will win a share of USD$500,000 (roughly 1.8 billion UGX) in prizes – including an extensive design and engineering review by a panel of experts.[related-posts]
Winners become part of the ISHOW alumni network, a global community of hardware innovators with exclusive access to experts and resources.
Editor's Note: FOLLOW THIS LINK TO VOTE FOR THEM.