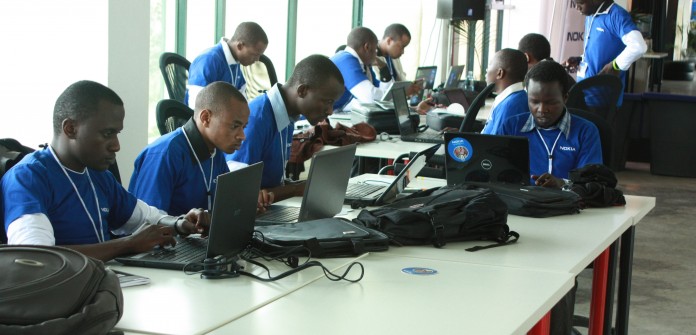 The African continent being rich with diversity – in language, culture, and perspectives – has fostered innovation and creativity across a broad spectrum of categories.
US-based online publisher of tech industry news; TechCrunch is bringing its experience with Startup Battlefield sponsored by Menlo Park-based social networking firm, Facebook Inc., one of the world's premier startup competitions, to Sub-Saharan Africa to discover great early stage companies that have created technology to solve problems and develop the ecosystem within the region.
The online publishers are looking for the best early stage pre-launch startups to launch on their stage in Nairobi this October for a chance to win $25,000 (Roughly 90.6 million UGX) and automatic participation in Startup Battlefield at TechCrunch Disrupt San Francisco 2018.
Calling all Startups in Sub-Saharan Africa to apply in these categories:
Productivity and Utility
Startups with the product or service most likely to go into full commercial production and have the biggest impact on human potential and/or the largest exit.
Social Good
Startups with the product most likely to catalyze social development through technology.
Gaming and Entertainment
Startups with the product or service most likely to see wide consumer adoption and have either the biggest exit and/or impact on gaming and entertainment.
Eligibility
Startups from all verticals are eligible to participate in the Battlefield. In their most recent batch they had biotech, consumer web, battery tech, e-Commerce, cloud computing, bitcoin, connected health devices, emerging market connectivity, security and more represented.
You must be a resident of one of: Angola, Benin, Botswana, Burkina Faso, Burundi, Cameroon, Cabo Verde, Central Africa Republic, Chad, Comoros, Republic of the Congo, Democratic Republic of the Congo, Cote d'Ivoire, Equatorial Guinea, Eritrea, Ethiopia, Gabon, Gambia, Ghana, Guinea, Guinea-Bissau, Kenya, Lesotho, Liberia, Madagascar, Malawi, Mali, Mauritania, Mauritius, Mozambique, Namibia, Niger, Nigeria, Rwanda, Sao Tome and Principe, Senegal, Seychelles, Sierra Leone, Somalia, South Africa, South Sudan, Swaziland, Tanzania, Togo, UGANDA, Zambia, and Zimbabwe.
Editor's Note: Follow this link to APPLY. Applications should be sent in not later than July 14th at 5 p.m PST (3 a.m East African Time).