Apps & Software
News
Matibabu, malaria diagnosis app wins funding from Museveni at Mozilla Festival East Africa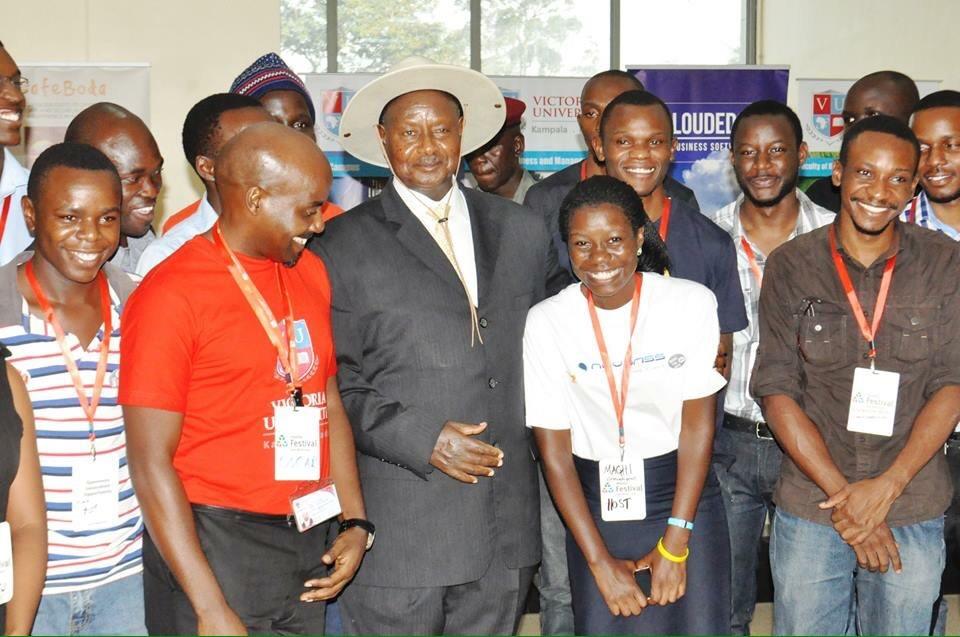 Matibabu the revolutionary technique to diagnose malaria using a smartphone app is set to receive funding from President Yoweri Museveni Kaguta after the Mozilla Festival East Africa.
Museveni, who was chief guest at the Mozilla Festival East Africa on Saturday promised to find $55,000 (sh180m) to fund the project to its completion.
Matibabu uses a custom-made portable device called a matiscope, which is connected to a smartphone, to do a rapid diagnostic test. The user's finger is inserted into the matiscope, and the application uses a red light to penetrate the skin and detect the red blood cells.
Museveni could not hide his fascination with the app and several innovations showcased at the three-day Mozilla East Africa Festival 2015 held in Kampala.
"I can sell some of my cows and see how to meet that cost," Museveni told group, eliciting applause from the gathering.
Also considered for funding by the President are WinSenga, an electronic foetal heart rate monitor that uses a Windows Phone and a cervical cancer screening application.
Held at Victoria University in Kampala, the Mozilla festival attracted technology enthusiasts from East Africa and beyond to share experiences and generate new ideas for applications.
Emmanuel San James, the head of Mozilla Uganda Foundation said the software developers who work as volunteers need space, internet bandwidth and facilitation to teach more people.
The community has set out a five year plan to offer free technology training to five million Ugandans, with the hope that this will create jobs and attract tech giants to Uganda.
Museveni described the enthusiasm for technology in Uganda as a new revolution and assured software developers of state funding to develop their applications through an Innovation Fund.
"I am very happy that there is a renaissance. I can see that there is a new generation of people who have woken up," Museveni said.
The President, however, advised the youth to tailor their innovations to support critical sectors of the economy in order to earn from them, without the influence of donors.
"Don't get carried away and think that ICT is a stand-alone sector. It is a sector to help industry, agriculture, services and other sectors," he said.
"It is better to anchor your activities on productivity so that your earn income by right. That will be much safer for you."
Credit: Daily Monitor