Vivaldi Technologies has today unveiled the new History feature for its Vivaldi browser – that will give users insights into their online behavior backed by statistics and visual clues. The feature will let Vivaldi users quickly scan through visited websites and get helpful hints for finding old URLs.
In addition to the list of URLs offered by most browsers, Vivaldi shows history in a calendar view with detailed statistics about previously visited sites. Graphs and a color-coded heat map overlay add another dimension, showing peaks of online activity and key browsing trends.
All this data helps you find previously visited web pages even when you can't remember the right search term. Vivaldi's history puts searches in context – it may be easier to find an old URL if the user recalls seeing it on a certain day when he or she was particularly active online.
The new History feature will also be able to show you the kind of data that could be tracked by third parties.
"Instead of trying to monetize our users' browsing patterns, we are giving them this data – for their eyes only," Jon von Tetzchner, CEO at Vivaldi Technologies said in a press statement. This means that all of your information is strictly private and local to a your computer as the browser doesn't collect user's history data.
With the ability to analyze this information, users can decide if they want to adjust their online behavior or remove certain items from the list.
Finally! In the new release, one awesome thing we loved about the History Feature, in the Vivaldi's Side Panel with fast access to bookmarks, downloads, notes, and so forth, now includes the History fast access as well.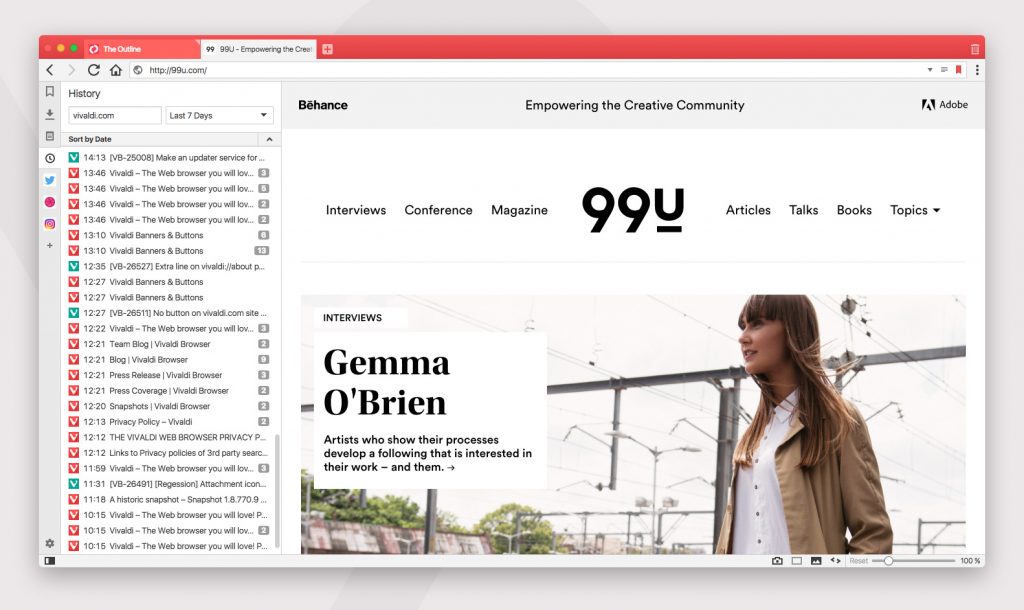 Clicking on the History icon will reveal a list of previously visited URLs alongside open websites allowing users to quickly search through their history without leaving the current page.[related-posts]
Vivaldi browser is available for download to Windows, Mac, and Linux OS. Try it out and have a differ with other browsers. And let's us know your opinon in the comment section below.