During the phone showcase; the Mobile World Congress 2017 that ended earlier this month, at one of the keynote session for Samsung Electronics, the South Korean firm confirmed that the Galaxy Unpacked 2017 will be held on March 29th (which is today), as they unveil the successor of the Samsung Galaxy S7.
The phablets had a globe release of April 21st, however, reports claimed that the phones would be delayed by week. Meaning that they would go on sale on April 28th.
There's no particular reasons/comments as to why the phones were to be delayed on hitting the stores.
Anyways, the Samsung Galaxy S8 phones will be launched at an event in New York at 11 a.m EST (6 p.m East African Time) on today and the Samsung Galaxy Unpacked 2017 event will be live streamed on the company site or the newsroom site, as we will be live blogging the latest updates from the event from various blogging site, galaxy fans, tech companies, to mention a few.
Alternatively, users can watch the live stream on the Samsung Mobile and Samsung Electronics Facebook pages.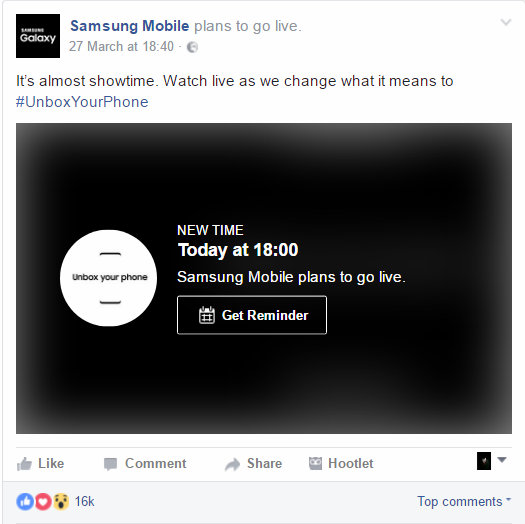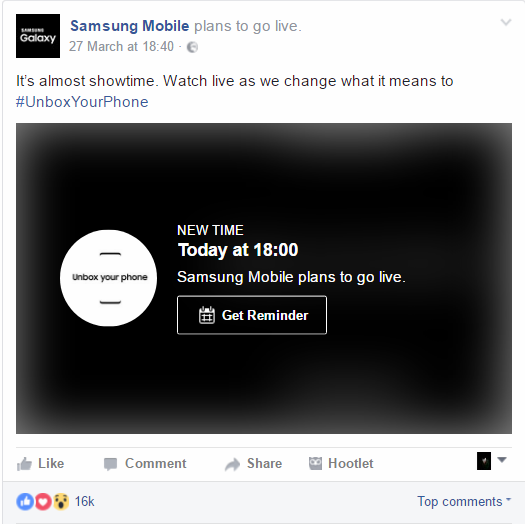 Finally, users can also choose to download the Unpacked 2017 app for Android and iOS, with the option for 360-degree live streaming.
Since the firm never launched the phones at the MWC 2017, its finally here, so don't be left out.[related-posts]
The latest on the specs, availability and prices:
Samsung Galaxy S8 and Galaxy S8 Plus are expected to sport 5.8-inch and 6.2-inch Super AMOLED pressure sensitive displays respectively, with QHD+ display resolutions. Samsung Galaxy S8 is pegged to have a dual-edged curved display. The two smartphones will be powered by the latest Snapdragon 835 SoC, but some markets will get the home-grown Exynos 8895 chip as well.
Both phones will be paired with 4GB of RAM, though China and South Korea are said to get 6GB of RAM variants.
The devices will run on Android 7.0 Nougat, support dual-SIM slots, 12MP dual pixel rear camera, and an 8MP front camera as well, IP68-rated for dust and water resistance, support an iris scanner, 3000mAh (S8) and 3500mAh (S8 Plus) batteries.
Samsung Galaxy S8 and S8 Plus are said to be priced at EUROs 799 (roughly 3.2 million UGX) and EUROs 899 (roughly 3.6 million UGX) respectively.
Editor's Note: We shall give you the finally specs, price and availability of the phones after the launch.