According to reports by Forbes magazine, SnapChat led all its competitors in the App Store search volume and as a result, SnapChat was also the app people were looking for most frequently, ranking the Photo & Video sharing social media platform as the most searched app on the iOS App Store.
Released five (5) years ago, according to the company, it has over 158 million people using the service each day and create over 2.5 billion snaps between them.
Facebook-owned photo-sharing app Instagram was placed on the second spot, while the  Facebook app itself took the third rank.
Google's video platform YouTube is on the fourth spot. Teen-focused messaging startup Kik is fifth, and micro-blogging app Twitter comes sixth.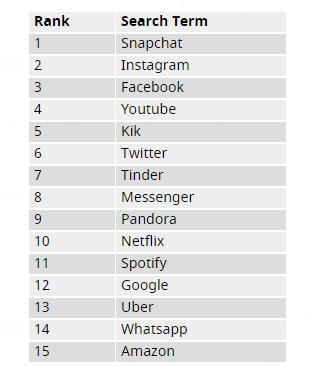 The report continued to mention that brands take almost all of the top spots.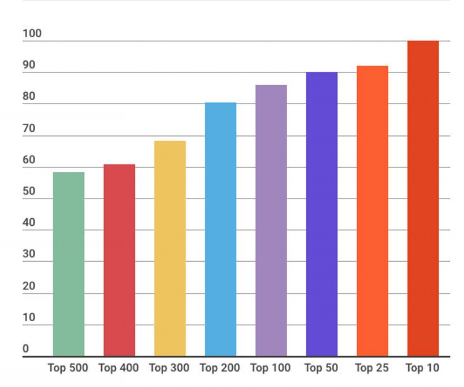 Almost 60% of the top 500 terms people use when searching for apps in the App Store are brands. That goes up to 80% for the top 200, and 90% for the top 50.[related-posts]