News
Technology
Reputation Institute Names 100 World's Most Reputable Companies, Apple & Samsung miss out in the Top 10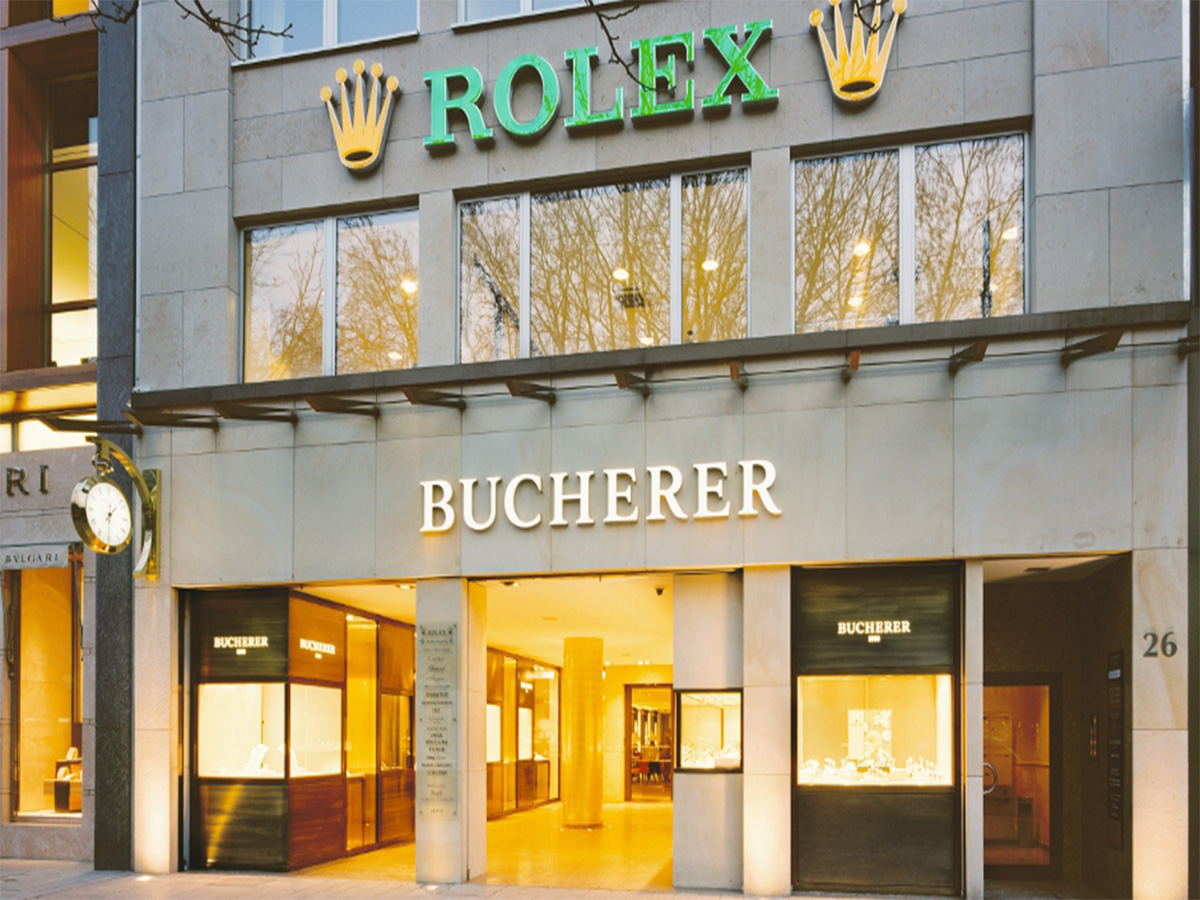 Some of the world's tech companies we know of such as; Apple Inc., Samsung Electronics, Huawei Technologies, Microsoft Corp., Amazon Inc., Nokia Corp., CICSO systems, and so forth were no where to be seen among the top ten (10) most reputable companies in the world, according to a recent market research study that was done by Reputation Institute's Global RepTrak 100; the world's leading research and advisory firm for reputation.
The Global RepTrak 100 is a study that Reputation Institute conducts annually to measure the reputation of the world's 100 most highly-regarded and familiar global companies in 15 countries. The reputations are measured by the companies 'RepTrak Framework' the world's largest and highest quality normative reputation database.
After the results are attained, the company (Reputation Institute) is able to tell which companies are best regarded by consumers, what drives trust and support with consumers, and how the top companies are living up to public expectations, and so forth.
The 2017 study according to the company, showed that United States, Germany and Japan had the most companies in the top ten (10).
The United States had three (3) companies in the top ten; The Walt Disney, Google, and Intel, while Germany had (2); BOSCH, and Adidas, whereas Japan had (2) also; Canon, and Sony, while the rest where Rolex, Lego, and Rolls-Royce from Switzerland, Denmark, and the UK respectively.
Unfortunately, the likes of Apple Inc., and Samsung Electronics never made it to the top. The Cupertino-based tech firm and South Korean-based Electronics firm came in the 20th and 70th positions respectively.
Apple Inc. which much competes with Mountain View based internet firm; Google Inc. was far placed 15th places behind the internet firm. Earlier last month, Google also ended Apple's five-year reign as the biggest tech brand in the world, where the Cupertino firm was pushed to the second position, according to a study made by Brand Finance; a UK-based valuation and strategy consultancy company that puts thousands of the world's biggest brands to test.
Notably, the Global RepTrak 100 survey measured the public perception towards the top companies on seven key rational dimensions of reputation; products and services, governance, citizenship, innovation, workplace, leadership, and performance. More than 170,000 ratings were compiled for the study.
Congratulations to the 2017 Global #RepTrak Top 100 companies! Get the full results: https://t.co/1FkBKQtRZL #reputation #brand #pr pic.twitter.com/f1PX8mwb8a

— Reputation Institute (@Reputation_Inst) February 28, 2017
Three companies; Swiss luxury watchmaker; Rolex, Consumer plastic toy-maker LEGO, and Burbank-based mass media & entertainment firm; The Walt Disney were the most reputable companies across all the seven (7) key rational dimensions.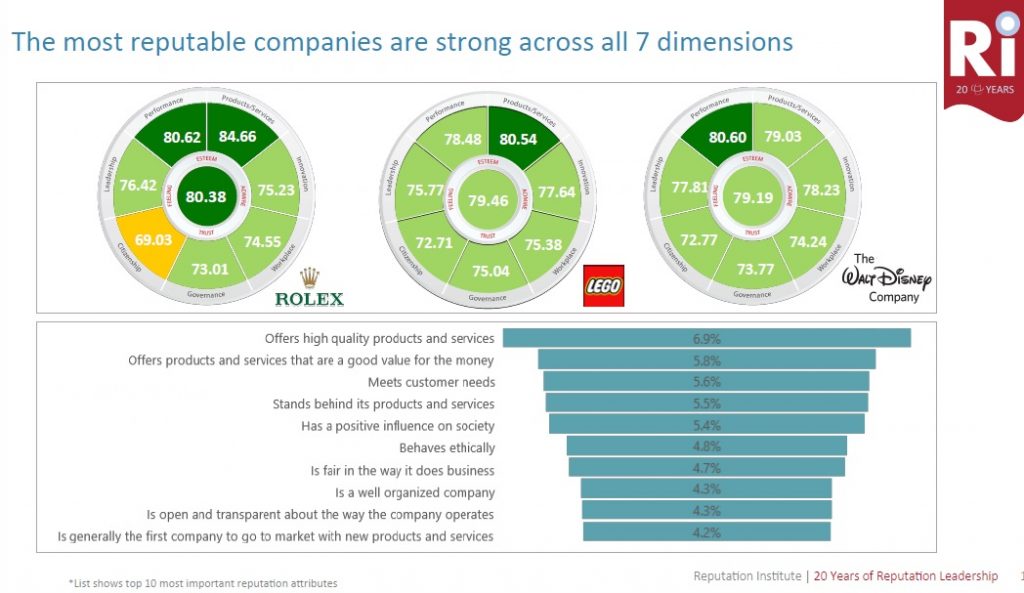 Honorable Mentions
For our honorable mentions, we hand picked a few of the tech companies, Microsoft Corp., came in the 11th position, Amazon – 18th, IBM – 19th, CISCO systems – 24th, and Nokia came in the 76th spot. Huawei wasn't mentioned or seen in this annual world's most most reputable companies.[related-posts]