MTN South Africa, has been announced as Platinum sponsor of Internet of Things Forum Africa 2017 alongside Business Connexion Group (BCX); a South African-based ICT firm, set to take place from 29th to 30th of March at the Gallagher Convention Centre in Johannesburg under the theme "Powering a new era of operational intelligence".
The Internet of Things (IoT) is the next big wave in technology, with major repercussions for Africans. By connecting everyday devices to the Internet, the IoT opens up a host of new opportunities and challenges for companies, governments and consumers.
IoT Forum Africa 2017 will bring together IT executives, developers & makers, OEM's, policy makers, operators and technology providers, to discuss top level content and solution based case studies within the Manufacturing, Transport, Health, Logistics, Government, Energy, Insurance, Utilities, Retail and Automotive industries.
The event is set to showcase cutting edge technologies from leading exhibitors such as; Envision, Molex, Polymorph, Connect IoT, e.t.c and provide insight from world-class speakers sharing their unparalleled industry knowledge and real-life experiences.[related-posts]
During the event, keynotes and interactive sessions will focus on carefully selected topics including; the IoT Revolution, Deploying an IoT solution, creating a sustainable framework for IoT integration, creating value from connecting things and assessing the commercial feasibility and monetization of IoT, IoT, Big Data & the City, reinventing IT security to support IoT, how will IoT remake your industry?, and finally how IoT can improve efficiency, enable innovation & drive real business transformation.
Speakers have already been confirmed from Dangote Industries Limited, Woolworths, Aon South Africa, FNB Fiduciary, Discovery Limited, Barclays Africa Group, FastNet, Kenya Bankers Association and McAfee amongst others.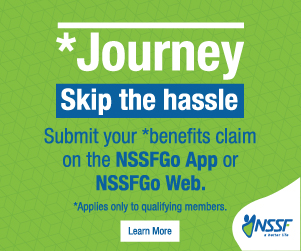 As technology advances and encroaches upon most people's day-to-day lives in some shape or form, people can expect more IoT enabled solutions that address the unique issues facing Africa.