At this year's Mobile World Congress technology conference, Nokia in collaboration with HMD Global, the company launched a handful of Android-based smartphones relaunched a revamped thin, light and incredibly durable Nokia 3310 that was the dubbed as an 'iconic mobile handset'.
Even though it's still a basic feature phone, the refreshed Nokia 3310 comes with quite a few extra features and enhancements over its predecessor, which came out in 2000. Check out the 5 exciting features.
1. Available in Dual-SIM
Dual SIM users can relieve the nostalgia too, as the new Nokia 3310 also comes in a dual-SIM configuration, in addition to the standard single-SIM variant. However, both versions only support mini SIM cards.
2. Music player with microSD card support
The refreshed Nokia 3310 comes with a built-in MP3 player. And even though the internal storage is just 16MB, your have an option for an expansion microSD slot of up to 32GB.
3. 2MP rear camera with LED flash
The original Nokia 3310 couldn't be used to take pictures because it didn't have a camera. The refreshed variant takes care of that problem, thanks to its 2MP rear camera with LED flash. It may be a low resolution module but for basic shots, it's more than enough. Some smartphones today also do feature a 2MP rear camera, so do ignore the 3310 because of its minor camera.
4. Supports MicroUSB Charging
The old Nokia 3310 came with a pin charger port, but the new one has a more standard microUSB part just like one of today's smartphones. So you can use just about any microUSB charging cable.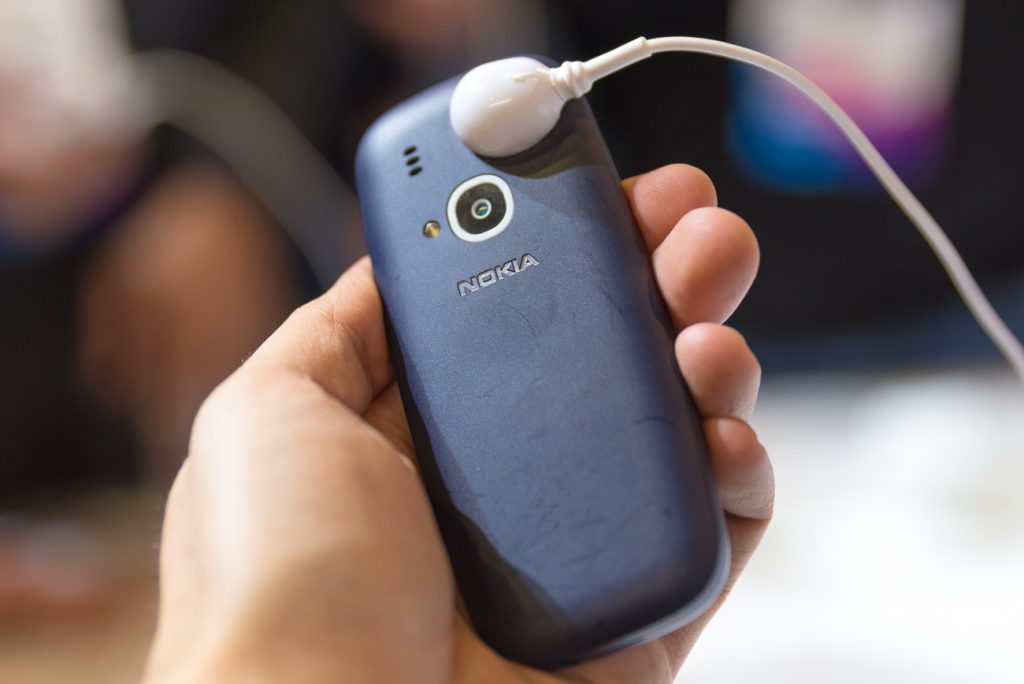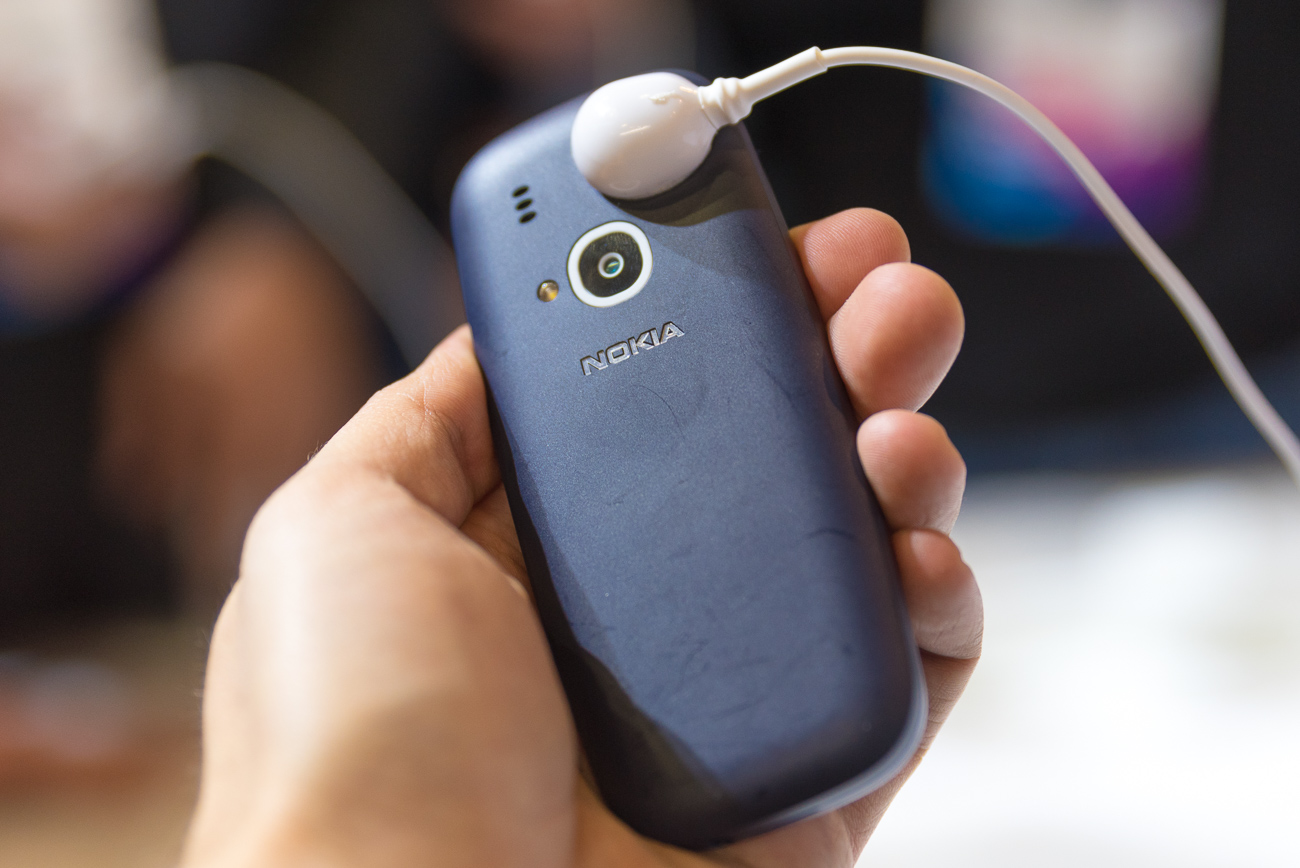 5. Battery Life
The original Nokia 3310 was renowned for its fantastic battery life was packed at 1000mAh, whereas the refreshed Nokia 3310 packs a 1200mAh battery, which is claimed to offer 22.1 hours of talk time and Up to 31 days of standby time. This means that it can easily go on for a few days on a single charge. In addition, the battery also supports maximum MP3 playback time up to 51 hours and maximum FM radio playback time up to 39 hours. Awesome for a feature phone like this.
Full Nokia 3310 specifications
IN THE BOX
Nokia 3310.

Nokia Micro-USB charger.

WH-108 headset.

Quick guide.

PERFORMANCE
Operating system: Nokia Series 30+.
DISPLAY
Size and type: 2.4" QVGA.
BATTERY LIFE AND TYPE
Type: Removable 1200 mAh battery.

Max. talk time Up to 22.1 hours.

Max. standby time Up to 31 days.

Max. MP3 playback time Up to 51 hours.

Max. FM radio playback time Up to 39 hours.

CAMERA
Rear camera: 2MP with LED flash.
STORAGE
Internal memory: 16 Mbs.

MicroSD card slot: Support for up to 32 GB, memory card sold separately.

DESIGN
Colors: Warm Red (Glossy), Dark Blue (Matte), Yellow (Glossy), Grey (Matte).

Size: 115.6 x 51 x 12.8 mm.

NETWORK AND CONNECTIVITY
Network speed: 2G.

Networks GSM: 900/1800 MHz.

AUDIO
Connector: 3.5 mm AV connector.

Apps: FM radio, MP3 player.

CONNECTIVITY
Connectivity: Micro USB (USB 2.0), Bluetooth 3.0 with SLAM.
Honorable Mentions
Unlike the old Nokia, the revamped Nokia supports the 3.5mm audio jack that quite a few smartphone manufacturers are trying to ditch although some have managed, the likes of   Apple's iPhone 7, Motorola's Moto Z, and LeEco's Le Pro 3. Samsung Galaxy S8 and S8 Plus are in the process too.
Bluetooth support is there too, although it can only be used for file transfers.
Price and Availability
The feature phone will retail at an average global retail price of €49 (roughly 186,000 UGX) in Warm Red (Glossy), Dark Blue (Matte), Yellow (Glossy), and Grey (Matte) color variants.