Nokia brand partner HMD Global earlier this year in February after long waiting for the new Nokia 3310, they company unveiled the revamped Nokia 3310 (2017) dubbed as the "modern twist" at the Mobile World Congress (MWC) 2017 that was held in Barcelona.
The iconic feature phone is the Nokia brand's one of the best-selling feature phones of all time with over 126 million sales of it's original.
After the launch, the feature phone was limited to some countries, and now, according to online reports, it has been announced that the iconic Nokia 3310 has been available, in its revamped form, in South Africa since Monday 29th of May 2017. The company driving the release of Nokia's latest range of smartphones, HMD Global, made the announcement while Shaun Durandt,  General Manager for HMD Global Southern Africa, highlighted their delight in bringing the phone to the country.
According to online sources, the revamped Nokia has been made available from Cell C  in the iconic Dark Blue, with a matte finish retailing at estimated price of R749 (Roughly USD$58 or 206,000 UGX). During the launch at the MWC 2017 in Barcelona earlier this year, it was priced at EUR 49 (Roughly USD$56 or 186,000 UGX).[related-posts]
The 3310 will come in three colors from MTN South Africa – Warm Red and Yellow, both with a gloss finish, and Dark Blue with a matte finish and will retail at estimated price of R699 (Roughly USD$54 or 192,000 UGX) and will be available effective Mid-June from MTN partners and will be available on online outlets Cellucity and Technomobi.
About the Specs:
The feature phone packs, a 2.4-inch QVGA display, 2MP rear camera, 2G connectivity, runs on Nokia Series 30+ OS, 16MB internal storage with an expandable slot via microSD card up to 32GB, backed up on a removable 1200mAh battery compared to the 1000mAh that the previous Nokia 3310 had, and finally a Micro-USB port for charging and data transfer ditching the pin charger.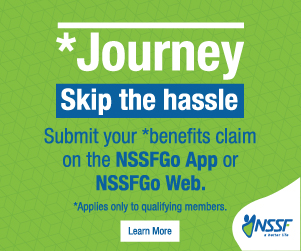 Notably, the Nokia 3310 has also been launched in Nigeria and priced at N18,000 (Roughly USD$58 or 206,000 UGX). The price in Nigeria remains the same as in South Africa.
Editor's Note: This article was updated on Friday 2nd, June 2017 at 13:28 (EAT).