AfriSecure Conference and Exhibition is scheduled to take place on 11th – 12th October, 2016 at Vodacom World, Johannesburg South Africa.
A first of its kind in Southern Africa, the AfriSecure is a unique combination of exhibition and conference to match the need for knowledge and display in an all-encompassing event for the security and safety industry in Southern Africa and beyond
With the constant evolution of technology, processes and systems in the digital age, organisations are at constant risk of security threats to their organisation. As threats become more sophisticated, the devastation on the organisation is increased therefore this event seeks to have a solid focus on providing organisations with security should they be working in areas across the border, from physical human protection, to risk assessment,.
This conference aims to meet the needs of the industry by providing attendee's practical take-home knowledge and practical solutions that will revolutionize the way that they do business. From the four tracks; Risk & Internal Control, Fraud, Cyber Crime, and Corporate Security, content driven case studies will allow attendees to walk away with what you need to know to protect your organization.
It will also feature over 35 high level speakers, bringing the audience hard hitting keynotes, industry thought leaders engaging in panel discussions as well as captivating workshop sessions, hosted by the leaders in industry providers.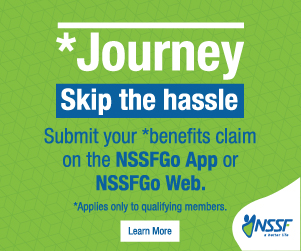 Some of the speakers include: Suwilangi Kasese; Head Forensic investigations Zambia, Jason Tshabalala; Group Head Of Security Airports Company South Africa, Maganathin Marcus; Chief Advisor Information Security Eskom and many more.
Chiefs, Heads, Managers and Directors of: Risk, Internal Control, Internal Audit, Fraud Forensic and ICT Technology Systems, Security Operations, Engineering Installations, Project Management, Health and Safety and many more are all encouraged to attend.
The benefits of attending the AfriSecure are numerous including:
Get the inside story.
Hear and learn from the early adopters.
Discuss your challenges in the workplace.
Discover and compare valuable solutions.
Gain access to opinion-leading industry circles.
Smart Insights Provided by an Advisory Panel.
Buzzing Conference and Expo Floor.
Absolute Audience Diversity.
South Africa and Beyond.
Never Seen Before Content.
AfriSecure features an advisory panel which comprises of distinguished leaders like Ian Keller Chief of Security Discovery ltd, Vernon Fryer Chief Technology security officer Vodacom, Anne-lize De Beer Head of enterprise risk and compliance Santam.
These leaders in the industry have been consulted to tailor an agenda that is both current and topical.
Details on how to register.