Jobs
Opportunities
Job Opportunity: Health Information Systems Management Specialist at University of Maryland Nairobi Kenya
About us:
Maryland Global Initiatives Corporation (MGIC) is an affiliate of University of Maryland, Baltimore (UMB). UMB has a Global Health Program which is delivered through the Maryland Global Initiatives Corporation (MGIC) and housed by various institutes among them the Institute of Human Virology (IHV). Since 2004, IHV has partnered with the governments of Kenya, Guyana, Haiti, Nigeria, Rwanda, Tanzania, Uganda and Zambia to address each country's growing HIV and AIDS epidemics.
The Institute has led efforts to build National Health Systems in each country via strategic international, national, and local collaborations through the design and implementation of unique education, training, and treatment programs addressing each country's complex HIV/AIDS epidemics.
In Kenya, UMB through the Institute of Human Virology started operations in 2004 under the AIDS Relief Project consortium funded by Presidential Emergency Plan for AIDS Relief (PEPFAR) through HRSA/CDC. This was the beginning of UMB's work in Kenya which has seen implementation of 11 grants to-date.
MGIC is seeking a suitably qualified person able to fill the position of Health Information Systems Management Specialist, under the Boresha Maabara Grant.
Job summary:
Under the supervision of SI Advisor, the Health Information Systems Management Specialist will coordinate the development, deployment, management and maintenance of the health information systems in use in UMB-supported programs.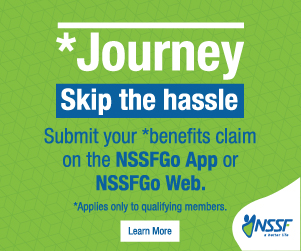 Duties and Responsibilities:
Provide technical advice and general guidance to UMB on the SI IT architecture and framework and contribute to SI IT strategies and plans.
Provide technical support to UMB staff to support day to day maintenance and proper running of IQcare or other data systems in use in UMB-supported facilities and services.
Support extraction and analysis of data from IQcare or other data systems including merging multiple databases and generation of line lists.
Provide technical advice to technical, operations and SI teams on the use of technology, to enhance business objectives.
Plan, coordinate and manage major projects based on SI services and business processes including software upgrading, interfacing and development for a new informatics management platform.
Implement an electronic platform for reports, charts, and dissemination of best practices.
Implement e-knowledge management platforms to execute informatics dissemination strategy and support training/learning.
Develop and manage mobile reporting technologies.
 Required Qualifications skills and experience:
Master's level training in Computer Science/ Information Technology.
Experience developing and working with complex data systems, including IQ Care tools and system.
Pleasant personality.
Flexible.
Team player.
Ability to solve problems.
Work with minimal supervision.
Ability to work under pressure and meet deadlines with minimal supervision.
Ability to work independently, under pressure while at the same time adhering to strict deadlines.
Excellent interpersonal and communication skills.
Excellent analytical skills, presentation and problem solving skills.
Innovative with a high degree of initiative Project management.
Experience in management of disruptive technology.
Experience in developing Front and Back End applications using Visual Studio II.
Knowledge of transactional databases (MySQL, SQL Server, SQLite) and database programming III.
Experience in Source Code Management systems (SourceSafe) IV.
Ability to read, test and debug C#, JavaScript software coding required.
 How to apply:
If you meet the above qualifications, you are requested to send your application and CV to hr@mgickenya.org by May 4, 2016. Candidates are required to quote the title of the position being applied on the subject line of the email.
Only shortlisted candidate will be contacted.
Maryland Global Initiatives Corporation is an equal opportunity employer.
Deadline for submission is May 4th 2016.[related-posts]