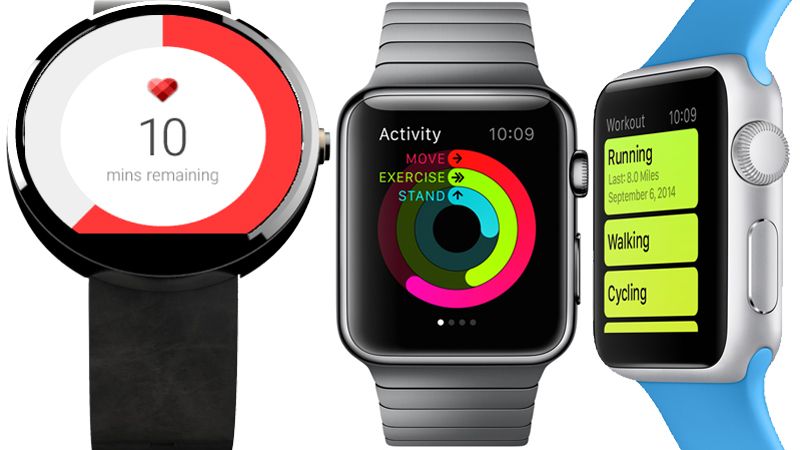 IDC reported top three wearables for 3QFY15 based on annual sales and market share
According to IDC's Press Release, Fitbit, Apple, and Xiaomi have been ranked as the top three vendors for wearable gadgets for 3QFY15. Samsung failed to make it even in top five. The press release was based on the volume of shipment and market shares attained by the companies in the reported quarter.
Fitbit
The company's shipment volume experienced a boost a year ago. The reported units sold in 3QFY15 were 4.7 million, significantly higher than 2.3 million units reported in 3QFY14. However, the market share declined from 32.8% to 22.2%.
Fitbit is best known for its fitness trackers. Its flagship product Fitbit Surge has been an ultimate companion while jogging, cycling, hiking, and working out. The company claims Surge as the most updated fitness tracker till date. It also has built-in GPS and comes with a $249.95 price tag.
Apple
Surprisingly ranked at number two, Apple Watch was released earlier this year. Its shipment volume was reported to be around 3.9 million units in 3QFY15 with 18.6% market share. It is an all-in-one wearable gadget that has approximately similar features to iPhone and even includes Siri.
It connects you with the world while tracking your fitness. Currently, Apple Watch has 20 models that range from $549 to $1,099.
Xiaomi
IDC observed an immense success for the Chinese company, Xiaomi in this quarter, as compared to 3QFY14. Its shipment value increased from 0.4 million to 3.7 million units. The market share of the company's wearable moved up from 5.7% to 17.4% in 3QFY15. The electronics company managed to lock third rank among all others with its Mi Band.
Mi band can operate for 30 days without charging. It is water-resistant, which allows user to be careless enough for water sports. What makes it different than previous two products is its price. The gadget is available for just $15.
With the increased demand of smart watches, companies such as Apple, Samsung, and Pebble have a constant pressure to bring more innovation and quality. But Fitbit's insights have proved the significance of fitness trackers as well.[related-posts]
However, this does not mean that other smart watches have less preference. Apple smart watch has not completed a year and is still ranked at number two. It is yet to observe how the war between fitness trackers and smart watches would result in annual reports.