News
Microsoft launches its most affordable 4G LTE smartphone, Lumia 550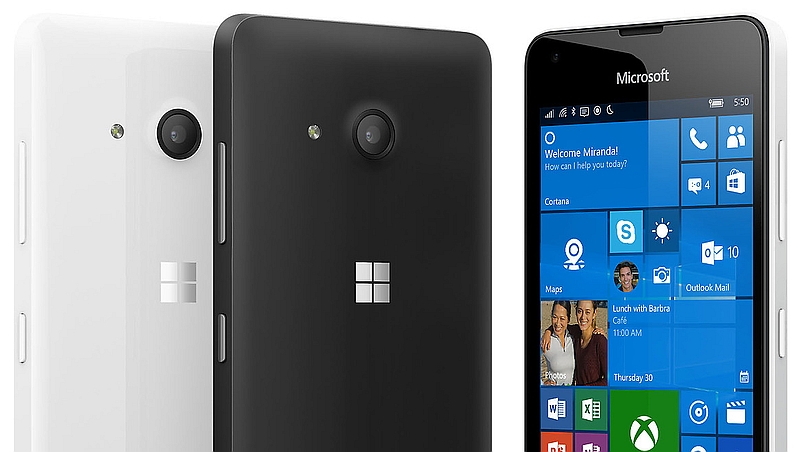 Microsoft's most affordable Lumia smartphone hit store shelves in select markets Monday.
Billed as the company's most affordable 4G LTE phone, the Lumia 550 is preloaded with Windows 10 and signature Microsoft apps such like Word, Excel, PowerPoint, OneDrive, Outlook Mail, Calendar, Skype and Cortana, Microsoft's personal assistant.
Documents saved to OneDrive can be accessed on the Lumia 550, while requests made to Cortana via laptops — grocery list reminders, for example — will also sync automatically with the phone.
The Lumia 550 features a 4.7-inch HD display and comes in matte black and glossy white.
The suggested retail price is $139. The phone is hitting retailers across Europe before rolling out worldwide.[related-posts]
[IBN LIVE]