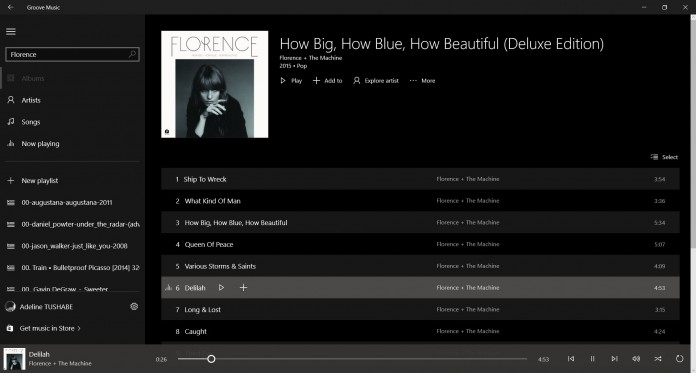 As most of us already know, Windows 10 was officially released on July 29th this year. For most Microsoft/Windows users, it's been an exciting time. Microsoft didn't just release an OS. In addition to the all-new Windows 10 Apps, they also released a series of Windows 10 devices, the most exciting being, of course, the Surface Book – Microsoft's first ever laptop. Much as I'd like to talk about how breathtaking this laptop is, I think I should really focus on Windows 10 – the OS.
Windows 10 update wasn't immediately available to all users, but I'm sure within 3 weeks after its release, everyone that had the Get Windows 10 App was able to download it. If you're still wondering, you can get the Get Windows 10 App by installing your Windows updates. Of course your version of Windows must be activated with a genuine license. The download is about 2GB, and the process of upgrading takes about 40 minutes to an hour at most, which, I'd say, is the first plus.
The second thing I love the most about Windows 10 is the color themes. By default, most of the OS is dark(black). Starting with the Start Menu, to the major apps. You can change this in Settings > Personalization. The start menu color theme also sets itself depending on your background image. Again, you can change this.
Groove Music: ITunes was always my Music App, then Windows 10 happened. All you have to do is to add places(directories) where Groove Music can search for music, and you have all your music in one place. As most of Windows 10 apps, Groove Music has two color themes: dark and light(black and white), but I prefer dark. The rest of the app is really what you'd expect; albums, artistes, songs, etc on the left, with the songs/albums displayed on the right. It also does a vertical cover flow with the album artwork at the top of the playlist but that's not really a big deal.
Groove Music has one downside. If you open any folder with music and select more than one song, even if Groove Music is the default music player, it still only gives options to play with or add to Windows Media Player list.
Mail for Windows 10. I don't intend to rank every feature, but this is my second best app, after Groove Music. Besides the dark and light theme, you also have different color options to choose from under Settings > Options > Personalization, as well as different background images (or you can browse for one from your local files), or you can just make it a solid black, as I have done with mine. The cool thing about Mail App is that you can add all your email accounts so it's more like all your mail in one place: Hotmail, Google, Yahoo, iCloud, etc. The app also puts every email in one thread in the same place on the left, which you can expand or minimize. This means that you can just scroll down to the email you want and click it,  instead of having to go through the entire thread. I liked this app so much that for the first few days I sent my emails with the default signature: Sent from Mail for Windows 10!
Microsoft Edge: I have to say, it's a significant upgrade from Internet Explorer. It's main feature is called Make a Web Note, the notebook-and-pen icon at the top-right. This feature allows you to write on a web page, make highlights and add comments with different colors. When you're done, you can crop out the part of the web page that you want which automatically copies it, and you can paste it somewhere(most likely Paint), and save it. Otherwise, there isn't much else to this browser. Default search engine keeps resetting itself to Bing, which is expected. Worst of all though, it does not support extensions – yet. Microsoft has said that they'll add this feature in 2016 though.
Cortana: As most Computer Assistants, I find this more fancy than necessary. You'd mostly use it to search for things on your PC(mostly apps) which is really the same as pressing the windows button and then typing the first, second, third… letters of the app you're looking for till it shows up. It also has reminders, and a Notebook, and other features you'll hardly need.
Photos: This comes with the basic tools for editing photos; basic fixes, filters, lights, color, effects.
Windows Spotlight: This is the Windows 10 feature that changes your screensaver every 24 hours(as I have noticed). It was really exciting at first because most of the images are really gorgeous, but with time, some of them keep getting repeated and well, you get over it. The feature can be turned off in Personalization settings. If you really like an image and you want to save it before it disappears, you'll find all the images here; C:\Users\<Your Username>\AppData\Local\ Packages\Microsoft.Windows.ContentDeliveryManager_cw5n1h2txyewy\LocalState\Assets. Windows sends new images at that location every couple days so you'll even find the ones that didn't appear as your screensaver.
Action Center: The icon for this is in the bottom right corner of your screen. It almost looks like a comments icon. If you have a touchscreen device, just swipe your screen from the right. What you'll mostly see here are notifications – all desktop notifications: which torrents have finished downloading or your new Telegram messages(if you have enabled that). Otherwise, it has shortcuts to several features such as all settings, tablet mode(for touchscreen devices), notes, bluetooth, Wi-Fi, screen brightness, etc.
Windows Updates: Windows 10 does not allow you to turn off updates. When updates are available, it gives you a notification to schedule a restart. If you ignore it, a restart will be scheduled for you during a time when you usually don't use your device. This is obviously hardly accurate. The main disadvantage of this is that some of the updates are not compatible with existing drivers on your device. An update of the drivers is easy but can also be frustrating. In the first month, I had to update my mouse and touchpad, audio, bios and chipset, and bluetooth drivers. Actually, a lot of the problems you face after upgrading can be fixed by updating respective drivers.
Movies and TV: This is the one Windows 10 App I have failed to use. For the first few days, it worked just fine. Then it started to crash. Then it did not just crash itself, but it actually froze all other processes. I haven't checked on it lately because I'm more comfortable with VLC, but don't hesitate to check it out. It might be working fine by now.