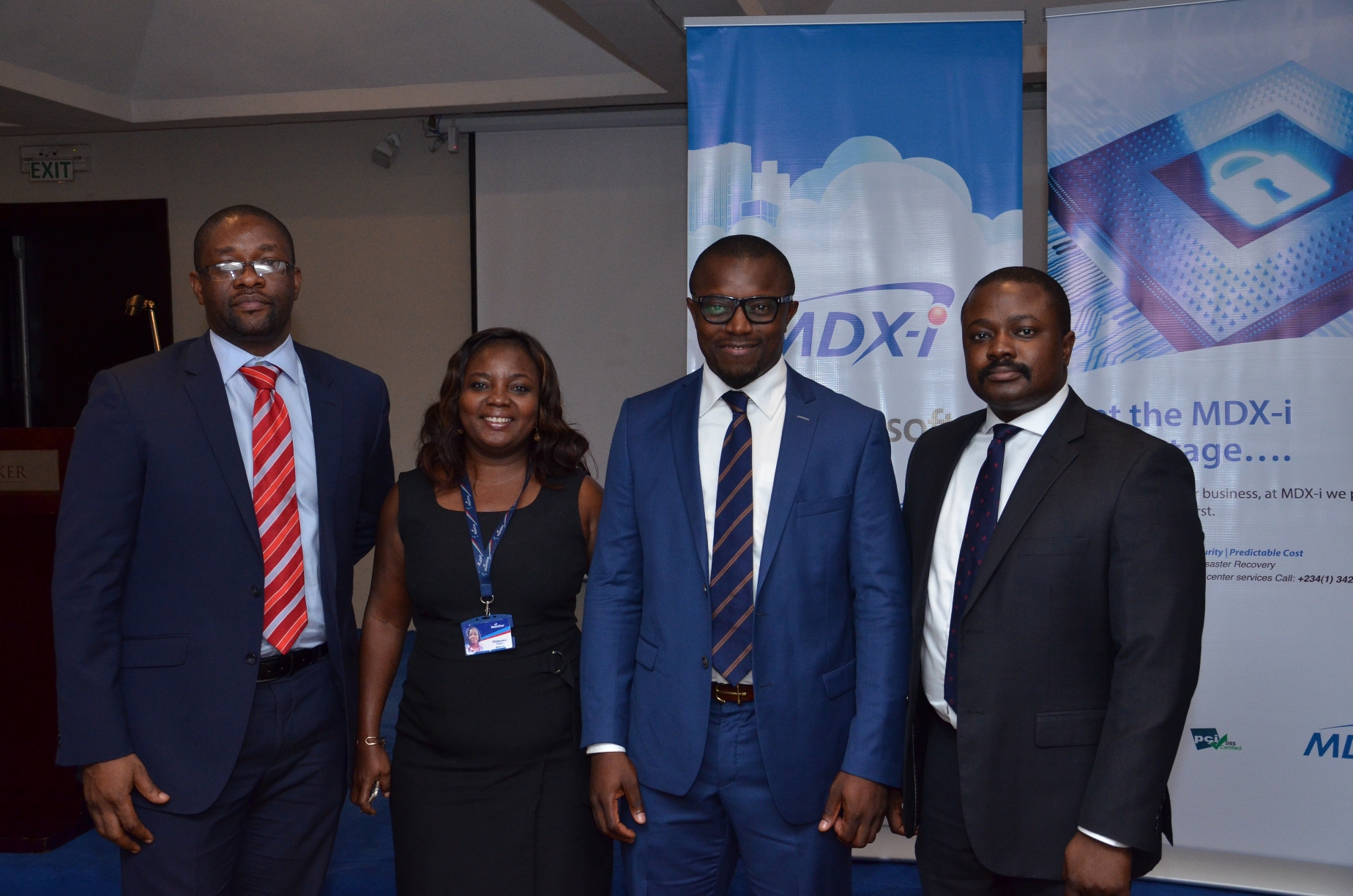 In light of the current economic challenges facing businesses in emerging markets, Main One  and Microsoft have called for the adoption of data center co-location and enterprise cloud solutions, stressing benefits that include cost savings and high availability.
Speaking during a presentation at the MainOne/Microsoft Enterprise Seminar on "Innovative Business Models: Achieving Improved Efficiency with Data Center Services", Chief Executive Officer of MainOne, Funke Opeke urged CIOs and other IT decision-makers to take advantage of MDX-i's services, leveraging the Cloud expertise of Microsoft on the Azure platform and the high availability of the MDX-i data center, owned by MainOne. She noted that Tier III rated MDX-i is the only data center colocation facility in Nigeria that has received the PCI DSS and ISO 9001 and 27001 certifications, which are critical to ensuring data security for customers.[related-posts]
In her comments, Ms. Opeke said "Our Cloud Infrastructure as a Services ensures quick provisioning of ICT solutions for businesses, thus improving their time to deploy new applications and services. This affords our customers lower deployment costs and streamlined expenses to enable them focus more on their core business".
In his comments, Business Group Director (Cloud & Enterprise) Microsoft Nigeria, Oluyomi Alarape said "MainOne is a member of an elite list of Cloud OS Network partners who deliver Microsoft-validated solutions and geographic specialization. Together, Microsoft and MainOne have partnered to implement an Enterprise ready infrastructure platform in Nigeria that includes Azure-enabled scenarios. You gain the peace of mind knowing that solutions deployed with MainOne are supported by Microsoft, thus minimizing risk and simplifying your move to the cloud with data domiciliation in Nigeria.  As trusted advisors, the partners are also available locally to lend their technology expertise to you while providing other services such as connectivity that improve the quality of your solution."