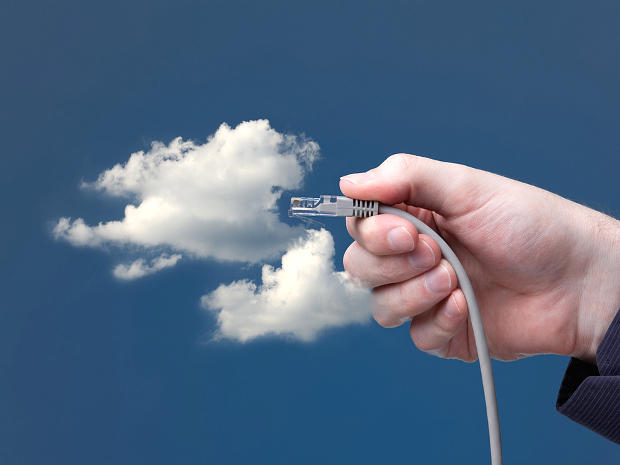 Chandler-based Eggcyte Inc. is looking to make the cloud personal.
The personal cloud tech startup will soon be shipping its first flagship product: the Egg, which is a handheld, personal device that provides a private alternative to social media and cloud services. It allows the user to privately share, store and stream personal content including music, photos and videos, said Barry Solomon, Eggcyte's co-founder and vice president of marketing and sales.
We like to think we're offering the very first device of its kind," Solomon told me Wednesday by phone. "Our approach was to create a robust mobile device. Once you put your content on the Egg you can access it anywhere."
The Egg, which contains an Intel Atom processor, connects to Wi-Fi to allow the user to access their content through an app on their Apple or Android smartphone or through a web browser.
The device is more robust, smaller and consumes less power than a typical external hard drive, but Solomon added the Egg offers much more capability.
Since each Egg has a unique URL, the user can invite friends, family and colleagues to have their own account on their personal Egg to privately share content and chat with them in their personal cloud.
"The advantage is privacy and control. The content resides on the Egg, not on your phone," Solomon said. "It's more private than texting. We want to give people a truly private alternative to social media and cloud services."
When the user is disconnected from the Internet, they can take their Egg, and their downloaded content, on the road with them in the car, on a plane or camping.
"The Egg acts like a portable media streamer off-the-grid," Solomon said. "It doesn't need to connect to Wi-Fi. It's great on-the-go."
Also, because the Egg has a USB port in it, the user can move photos and videos onto it when they run out of space on their mobile device or camera.
Ahead of the Egg's launch, Eggcyte announced a partnership and undisclosed investment with luxury automaker Jaguar Land Rover. Solomon envisions the luxury car company selling an Egg with every vehicle so customers can bring their music and movies into the car with them.
Eggcyte is part of Jaguar Land Rover's Innovation Incubator program.
Launched earlier this year, the program encourages and supports new software-based automotive technologies developed by U.S. technology startups, according to Matt Jones, head of future infotainment at Jaguar Land Rover.
"As well as pioneering new ideas and developing our own technologies in-house, we are developing even more collaborative partnerships with the world's leading technology businesses to help enhance the experiences our customers have in our vehicles," Jones said in a statement.
The partnership was announced Tuesday at the Connected Car Expo in Los Angeles.
The Egg is available for pre-sale online now: $199 for 64 gigabytes of storage, $299 for 128 gigs and $399 for 256GB. It also has all-day battery life.
While units will start shipping in the next two weeks, Eggcyte expects its Egg to be in retail stores within the next six to eight weeks, Solomon said.
The 10-employee company, formed a year and a half ago, is a spin-off from Intel Corp. (Nasdaq: INTC). Both Solomon and Eggcyte CEO and co-founder Thomas Martis are former mid-level Intel executives.
Intel has a large presence in Chandler with more than 11,000 employees.