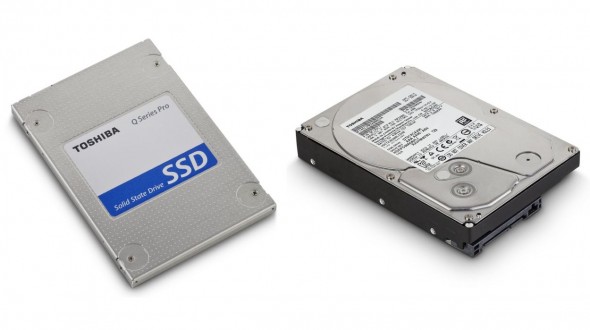 Over the next  5 years, the storage divide is going to grow massively according to Toshiba.
At the moment, the biggest hard drives on the market are 10TB, but Samsung has achieved a 16TB SSD.
The 16TB SSD is a significant achievement not only because of the huge storage capacity, but because the SSD retained its 2.5-inch form factor.
While speaking at the SEMI Members Day Tokyo on August 20, Toshiba Semiconductor & Storage Company's chief engineer Nobuo Hayasaka predicted that hard drive capacities will reach at least 20TB by 2020.
He however said it's possible they will double that to 40TB while retaining a 3.5-inch form factor.
Concerning SSDs, he paints a very different picture.
Next year we can expect 32TB drives. By 2017 that will increase to 64TB, and in 2018 we'll see 128TB drives hit the market. Beyond 2018 SSD capacity is expected to accelerate, meaning it won't take a full year to get to 256TB and so on.
SSDs are expected to eventually replace hard drives as the storage format of choice, and by 2018 the transition will likely be complete.
Consumers will be buying in a market that mirrors how memory cards are now sold–a new, larger card hits the market and smaller card pricing falls off a cliff.