Features
Alfa Romeo — Gadget-filled cars at the forefront of modern technology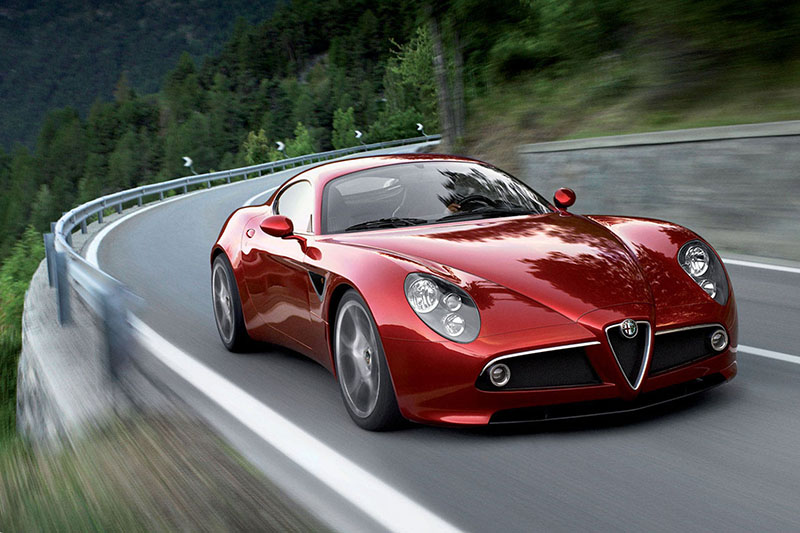 When it comes to having technology in your DNA, there aren't many companies that can put themselves ahead of Alfa Romeo — particularly not in the motoring industry. Throughout its history, Alfa has put itself at the forefront of technological advancement, both in terms of the engines and driving technology it has become famous for and the in-car gadgets which make owning an Alfa so enjoyable.
Take the Alfa Romeo 4C and Alfa Romeo 4C Spider sports cars, for example. There's carbon fibre everywhere, which is great for reducing weight and providing the sort of stability which made Steve Cropley, editor-in-chief of Autocar, say: "Give me a track to play on, and I'd choose a 4C over any Ferrari."
Inside the 4C, driving purists are able to opt not to have the air conditioning or stereo system if they're really looking to reduce weight and push the sporting technology to its limits, whilst those who like their creature comforts are able to enjoy a TFT screen with digital tacho and car information and the ability to configure your own throttle response, gear changes and chassis stability.
To drive, the car is light, quick and incredibly responsive, and it's that ethos which has passed through into the cabin itself, giving you complete control over the car's technology quickly and easily, with no fuss.
Other cars in the Alfa range are filled with gadgets, too, from the Start&Stop technology to save on fuel and CO2 emissions to the Alfa DNA selector, which allows the driver to select from Dynamic (sports) driving, or even Natural (urban) and All Weather (low-grip) modes to suit your own particular driving style.
For lovers of music and in-car entertainment, the Bose sound system included in the latest Alfas is bound to impress even the most hardened audiophiles. The system has a power output of more than 400 watts, with a subwoofer and 6-channel digital amplifier for a deep, mature sound. The audio system is designed specifically for the Alfa's cabin, meaning you won't have to put up with substandard audio any more.
Put simply, there's not an area of the Alfa which hasn't been touched by technological advancement, making the latest Alfas feel complete and really rather impressive, from the driver's cabin right through to the grip of the tyres on the road. For lovers of technology, there's no other choice.