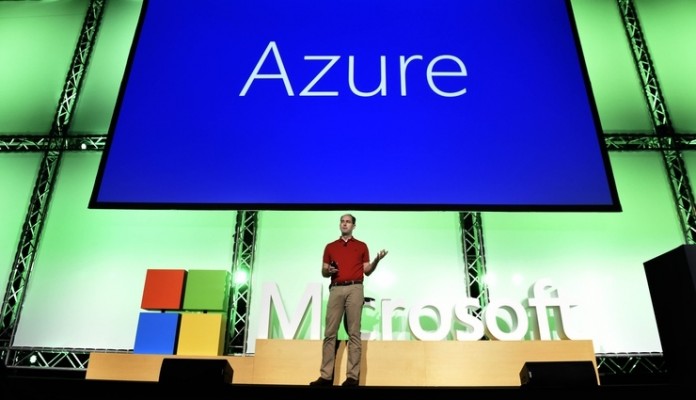 Here comes a big enterprise cloud partnership — quintessential to HP. Hewlett Packard Enterprises, is now announcing a partnership with Microsoft to stay in the game of cloud computing after it recently let go of its own cloud computing platform, HP Helion.
So, HPE will now help the companies to convert their own private data centres into mini private clouds after they buy new computer servers from HP, along with HP's cloud computing software and consulting services.  A public cloud service such as Microsoft Azure will help them to run some of their apps.
Last month, it had announced to shut down its own cloud computing platform called HP Helion which was often attacked for being too small and unfocused on the market to effectively compete with other services, particularly Amazon Web Services by Amazon.
What this essentially means for Microsoft, according to experts, is that it will now be in a much better place to compete with the giant in cloud computing space, i.e, Amazon. Amazon basically is the pioneer in cloud computing space as Amazon Web Services is now being widely used by new and old enterprises alike, making it the undisputed leader in the segment with annual revenues of about $7.3 billion. Microsoft Azure, which entered the market in 2010, is still ahead of others such as IBM, Oracle, with about $5 billion annual revenues.
In fact, according to experts, we may be witnessing a situation where it is Amazon vs The Others, something similar to Uber vs Others in the taxi aggregator segment. Many vendors are entering into strategic partnerships to offer better cloud computing solutions to companies.
Microsoft and Dell recently extended their partnership to offer Cloud Platform System Standard. Microsoft recently also partnered with Red Hat to deploy Red Hat solutions on Microsoft Azure in order to offer hybrid cloud computing services to customers. Dell also recently bought EMC for $67 billion in the biggest ever tech merger to strengthen its position in the area of private cloud computing and storage.