News
These are the winners of the 2015 Orange African Social Venture Prize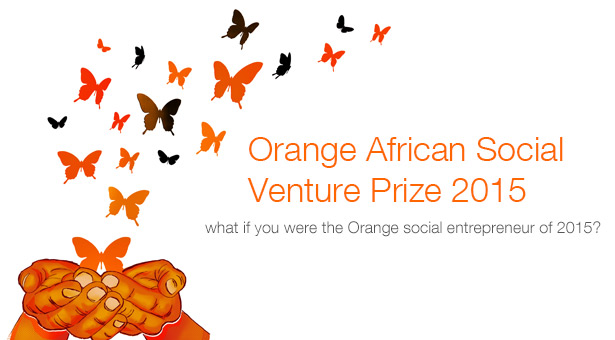 Last week, Orange announced the winners of the 2015 Orange African Social Venture Prize during the AfricaCom Awards ceremony held in Cape Town last night.
For the fifth year in a row, the Orange Group is recognizing three innovative projects that are set to stimulate development in Africa. The prize aims to encourage entrepreneurs as they launch initiatives using technology to meet the needs of people living in Africa.
More than 600 candidates responded to the call for projects, which ran from May to September 2015, reflecting the potential of the telecommunications sector to support development in Africa in fields as diverse as healthcare, agriculture, education and energy.
Eleven projects were selected by a panel of judges, consisting of Orange specialists, the media and institutions that promote development. The shortlisted projects were presented on Orange's pan-African web portal,www.starafrica.com. The three prize-winners received grants of 10,000, 15,000 and 25,000 euros, along with six months of support from Orange experts. The first prize will also be offered a patent registration.
The winning projects:
The first prize was awarded to Bassita (www.bassita.org), an Egyptian start-up that has developed the idea of "click funding". The platform allows businesses to host their social, cultural or environmental projects and receive donations depending on whether the project reaches its objectives in terms of number of clicks or times shared on social networks.
The socially-responsible start-up upOwa (www.upowa.org) was awarded second prize. The Cameroon-based company has developed an intelligent solar-powered solution that aims to provide electricity to rural areas of Western and Central Africa that have not yet been connected to the national electricity grids.
The third prize was awarded to the Malian company myAgro / N'Ga Sene (www.myagro.org) that has developed a mobile application which enables farmers to buy high-quality seeds and fertilizer, and to benefit from a range of training programs. myAgro is set to play a role in improving agricultural productivity in Africa and facilitating working conditions.
Finally, a "favourite project" was also selected by web users on the StarAfrica portal.
Over 22,000 visitors voted for the Moroccan project Kezakoo (www.kezakoo.com), an e-learning platform that publishes free online educational material (school documents and videos) by allowing members to share their own content with the community.