PC Gaming
FIFA 16: What are the main new features?
Every year, hundreds of thousands of excited gaming fans flock to their nearest outlet to purchase EA Sports' latest version of the 'FIFA' football series. This year, FIFA 16 is set for release on September 22nd and anticipation is growing ahead of what could be the biggest game of the year. While some have struggled to distinguish the difference on previous editions, there are a number of key features that will help to define FIFA 16.
Some have even claimed that these new additions could make the edition rank as one of the best versions of the popular video game since its maiden release back in 1995. Here are just some of the biggest changes on this year's game, while we have also made a few suggestions as to how FIFA can be improved in the future.
It's been a long time coming but female teams will finally be included on FIFA 16. Perhaps this was due to the success of the Women's World Cup in Canada earlier this summer, but it's certainly an advancement for the female version of the sport. You will now be able to play as your favourite women's side and can lead your country through various competitions or even friendly fixtures. This is one of the biggest changes that the FIFA series has ever experienced and EA Sports could see a huge rise in sales.
They have also introduced a number of key changes to career mode. For the first time, proper pre-season tournaments will be incorporated into the game, while you can effectively put your squad through their paces properly – choosing to either train intensively or ease your side back into the season. EA Sports have included a much more detailed commentary, pre-match statistics and an all-year scouting system, all of which will contribute massively towards a more realistic gameplay experience.

However, FIFA 16 won't be perfect. In fact, the developers could take a leaf out of SEGA's book and possibly use their latest work on the Football Manager series as a stepping stone for a new development on FIFA 17. Dynamic Rivalries is the latest feature on Football Manager 2016, which allows teams that earn promotions to develop new local rivalries and close bonds with other clubs. This ensures that players are able to look forward to rivalry clashes rather than just straightforward fixtures.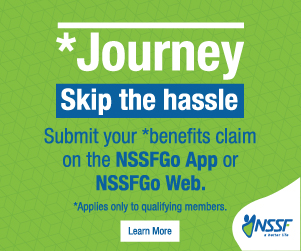 Furthermore, many have called for the introduction of a fun feature that would allow players to place a virtual wager on matches or leagues and they could win money. For example, Barcelona are 8/13 in the La Liga betting markets to win the title this season. You could place a virtual wager on this and potentially win money to improve your side. While this may not be included on next year's FIFA, it's certainly something that they could bear in mind.
It would be foolish to make an ill-judged call on the latest version of the FIFA series but early indications suggest that this could be the most popular edition yet. The introduction of ladies teams is welcomed and it could be argued that this should have been included years ago, but it's better late than never and changes to career mode will add a new dimension to the overall experience of the game.