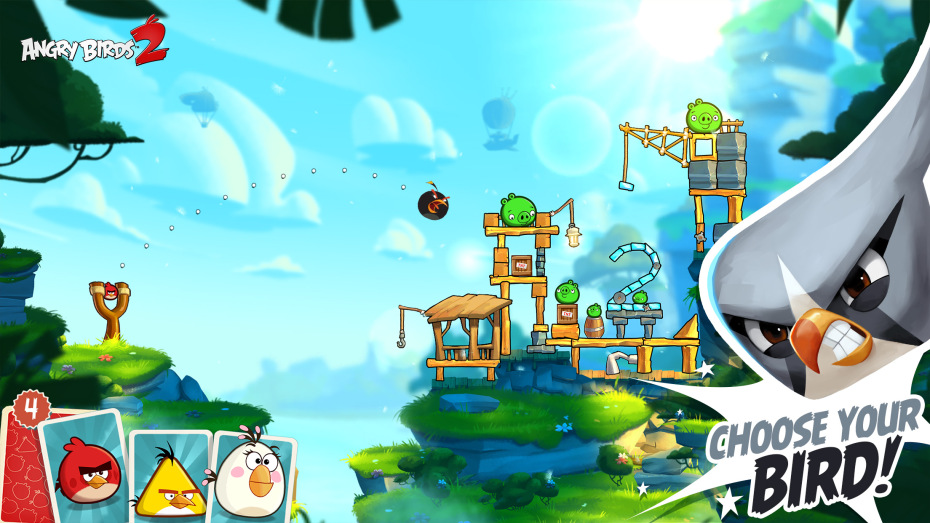 Angry Birds 2 is set to be another big hit at Rovio Entertainment because the game has been downloaded more than 20 million times in its first week of release.
At the moment, the game is No. 1 on the iPhone and iPad in more than 100 countries and fans have fired their slingshots more than 1.4 billion times and blasted their way through more than 300 million levels, Rovio said.
The free-to-play game is currently No. 47 on the top-grossing games list, according to market researcher App Annie. If it moves up that chart, then Rovio will have some real money on its hands.
"When we were developing and testing Angry Birds 2, we had good reason to believe we were on to a good thing, but the enormous groundswell of enthusiasm for the game from loyal fans and casual newcomers alike has been humbling," said Rovio creative director Patrick Liu, in a statement.
"It took the first Angry Birds game more than 9 months to reach this many players, and we thank all our fans for growing the flock so quickly."
Rovio chief commercial officer Alex Lambeek, in a statement said that they are getting a new foothold and are seeing remarkable fruits of their well-functioning partnership with Kunlun.
Kunlun is one of the Chinese game industry's largest and most important players.
[Via]