Apple
Gadgets
Mobile
News
Smartphones
What's New
Apple Unveils its iPhone 14s and Apple Watch Series 8 at the Far Out Event
From Apple's Far Out event, unveils the iPhone 14s, Apple Watch Series 8, Apple Ultra Watch, and Apple Airpods Pro 2. You can now pre-order.
Cupertino-based smartphone manufacturer, Apple Inc. has officially launched the long-awaited set of iPhone 14s along with the Apple Watch Series 8 at its Far Out event held at the Apple Park Campus in Cupertino, California, on September 7th, 2022.
After months of rumors, we now know the official details for Apple's latest iPhones and smartwatches. During the presentation, Apple detailed a series of product updates, including the iPhone 14 and iPhone 14 Pro models, the new Apple Watch 8, two other additions to its smartwatch lineup, and the updated AirPods Pro 2.
The new iPhone 14 and ‌iPhone 14‌ Plus, come in 6.1-inch and 6.7-inch sizes that have the same design as the iPhone 13 but feature new cameras, faster performance, and satellite connectivity. The notch is being replaced by a pill-shaped "Dynamic Island" cutout that houses the Face ID components and a second circular cutout for the front-facing camera. The black blob will also be incorporated into a new notification style, allowing background apps to keep some info onscreen.
The ‌iPhone 14‌s will feature the ability to connect to satellite networks for emergency situations where normal cell towers may not reach. Using communication satellites, the ‌iPhone 14‌ and ‌iPhone 14‌ Plus can guide customers to aim properly at satellites as they move in orbit. When messages are sent using the new feature, they'll appear as gray within the Messages app.
Apple has also revealed that these new iPhones won't come with physical SIM card trays (as prior) anymore — well, not for users in the U.S. Going forward, you'll have to rely entirely on eSim, which is affixed to a phone's motherboard and can't be physically removed. However, this isn't liked by many as per tweets we have seen with them claiming how they are supposed to use the phone outside the U.S. if they are on travel.
An eSIM is a digital SIM that allows users to activate a cellular plan without having to use a physical nano-SIM card. eSIM availability is rapidly expanding, but the technology is still not available in all countries, which explains why iPhone 14 models will remain available with a SIM card tray outside of the U.S. for now.
If you are on a carrier that doesn't have eSIM support, then you shouldn't get the iPhone 14 right now.
The iPhones come with the same Retina XDR OLED display with True Tone, Haptic Touch, and up to a peak of 1200 nits of brightness. Internally, the ‌iPhone 14‌ and ‌iPhone 14‌ Plus feature the same A15 Bionic chip found in the iPhone 13 Pro and ‌iPhone 13 Pro‌ Max, offering improved performance. The iPhone 14 Pro and 14 Pro Max, by contrast, feature Apple's latest silicon, the A16 Bionic chip, 48 MP quad Pixel Main Camera, 6GB RAM, and up to 1TB of storage.
On the back, the ‌iPhone 14‌ and ‌iPhone 14‌ Plus feature a new 12MP main camera with a larger sensor and larger pixels at 1.9 microns. The new larger sensor allows for a 49% improvement in low-light capture and makes Night-mode exposure twice as fast as before. On the front, there is a new 12MP front-facing camera with autofocus. The ‌iPhone 14‌ and ‌iPhone 14‌ Plus also includes a new feature called the "Photonic Engine."
In terms of storage, the ‌iPhone 14‌, and ‌iPhone 14‌ Plus comes in 128GB, 256GB, and 512GB options. The pro version models will go up to 1TB of storage. The phones will be available in five color options. For the price tag, the iPhone 14 is priced at $799 (approx. UGX3.04 million), the iPhone 14 Plus at $899 (approx. UGX3.4 million), and the iPhone 14 Pro & iPhone 14 Pro Max are priced at $999 (approx. UGX3.8 million) and $1,099 (approx. UGX4.1 million), respectively.
Apple also unveiled its Apple Watch Series 8 which comes with a temperature sensor for the first time, enabling the company to offer ovulation detecting as part of its period tracking feature. The company has emphasized that data from the sensors, which are carefully marketed as a fertility aid but not a contraceptive or a fever detection tool, is end-to-end encrypted, meaning that Apple itself cannot access the data.
Apple also launched the Apple Watch Ultra alongside the Apple Watch Series 8. The Watch Ultra is the company's newest hardware line targeting athletes, hikers, adventurers, scuba divers, and other people who work and play in extreme conditions. Ultra features larger buttons for gloved use, a battery life (36 hours on a single charge) that the company says will peak at 60 hours after optimizations are released this autumn, and a titanium case that rises up to protect "the biggest brightest screen ever on an Apple Watch".
The Apple Watch Series starts at a price of $399 (approx. UGX1.5 million) while the Ultra Watch will go for $799 (approx. UGX3.04 million).
Not forgetting Apple's renowned Airpods. The company also unveiled the AirPods Pro 2 which comes with an H2 chip and also features a longer battery life (6 hours on a single charge), "adaptive transparency" for blocking out harsh noise-like while still allowing ambient sound through noise cancellation. The headphones will cost $249 (approx. UGX950,000).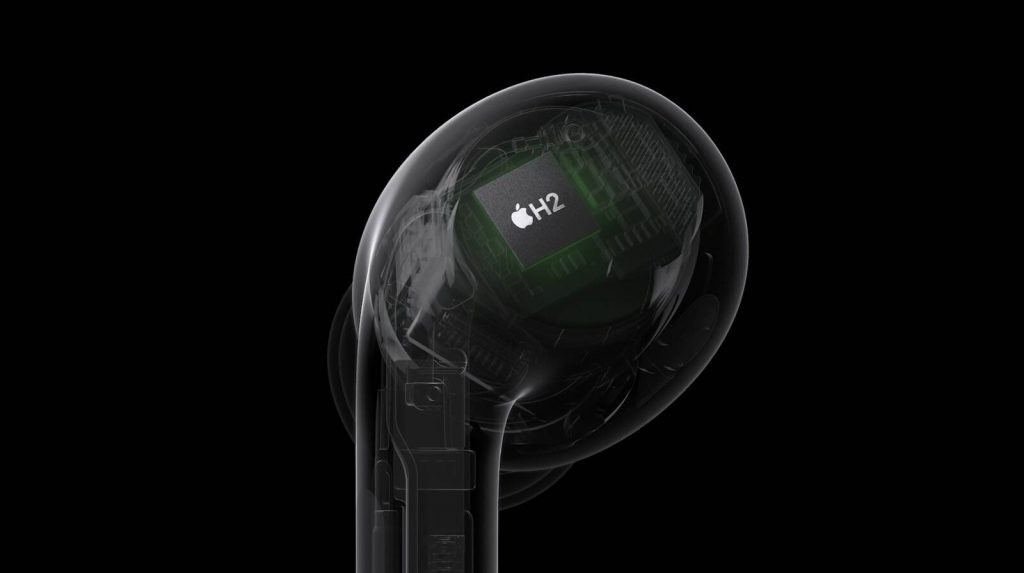 As has been confirmed by Apple, pre-orders for all the iPhone 14 models start on September 9, but the phones themselves will be launching on different days. iPhone 14 pre-orders start September 9. Visit Apple.com to pre-order the iPhone 14.
iPhone 14: September 16.
iPhone 14 Plus: October 7.
iPhone 14 Pro: September 16.
iPhone 14 Pro Max: September 16.