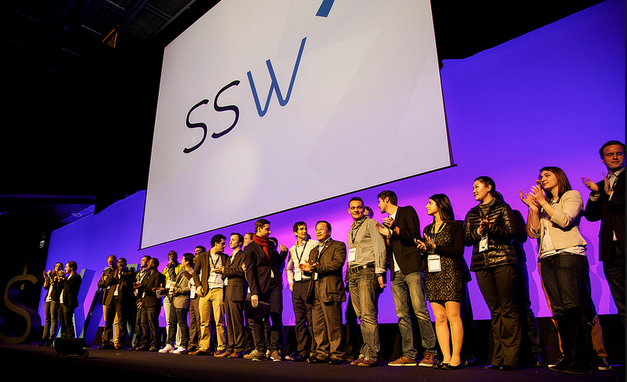 The international startup competition, Seedstars World SA, announces its partnership with Bravofly Rumbo Group (BRG:SIX), the Swiss-based and publicly traded online travel company. The announcement was made during the Seedstars World Final Event, the final round of pitching for the international startup competition focused on emerging markets and fast growing startup scenes. In its 2014 edition, Seedstars World organised regional competitions in partnership with incubators, investors and startup communities to select the best entrepreneurs from each country. All selected companies were invited to Geneva for the final battle to receive an equity investment of up to USD 500k.
For its third edition, Seedstars World will partner with Bravofly Rumbo Group to launch a "Travel Track", which will be held in parallel with the original Seedstars World competition. Seedstars World will organise local pitching events in more than 30 countries to select the best travel startups. Bravofly Rumbo Group will finally invest up to USD 500k in the winner of the competition and bring its knowledge and powerhouse to support this investment.
Marco Corradino, co-founder of Bravofly Rumbo Group: "We're very excited to be partnering with Seedstars World for their 2015 tour. Bravofly Rumbo Group is currently expanding its global outreach, particularly in Asian Pacific and Latin American countries, and we hope to make meaningful connections and partner with Seedstars World certified startups."
Pierre-Alain, Seedstars World co-founder stated that the added focus on the travel industry was a strategic move, as he believes that "the travel industry has always been innovative, first breaking online barriers and now moving into mobile commerce. With more than 1.1 billion people travelling out of their home country in 2014 alone (source: UN's World Tourism Organization), there is a huge market potential and I believe that it is important for Bravofly Rumbo Group to stay close to the innovation and startup space, as it will be, of course, a driver for growth."
This partnership will also be reflected at the Final Event taking place in February 2016, where, alongside the traditional competition for selecting the best global Seedstars World startup, there will be a separate track for selecting the best global travel startup, with Bravofly Rumbo Group's co-founder acting as the jury.
Seedstars World CEO, Alisee de Tonnac, stated: "during the 2014 tour, we visited 36 countries and received more than 1500 applications. For the third edition, we expect to scale to 50 countries as we continue to build our network of startups, investors, incubators and other stakeholders, which aims to positively impact economic development and job creation. They have a strong presence in Europe and is planning to widen its global footprint with particular focus on Asia and Latin America through organic growth and external investments, both in large-size companies as well as in start-up businesses. That's why they have decided to launch, within the Seedstars World Competition, the "Travel Track Competition."
For the upcoming Seedstars World tour starting Spring 2015, Bravofly Rumbo Group and Seedstars World will plan an itinerary nominating 30+ countries, such as Russia and Indonesia. All information regarding the selection process and dates of the local pitching events will be available on their Website from March 2015.