News
Is Virtual Reality The Next Big Thing?
Facebook Oculus VR, Samsung Gear VR, Microsoft HoloLens, Google Cardboard these are some of the examples of the Virtual Reality Devices we have on the market. Some are expensive and high end and other like the Cardboard, you can make by joining a magnet a few lenses and a cardboard.
20 years ago, you could only find a computer or a telephone in a government building and it's amazing how technology has changed the way we communicate with each other on top of this, it has brought very high processing powers and high level gadgets like smartphone to our pockets. These gadget are a thousand times faster than the computers that used to be in the big institutions.
We take instant messaging for granted now because we are used to it, it is no longer exciting to me, but if you think about it, it has disrupted the SMS business which was very expensive like 5-10 years ago. So the question I have been asking myself is, how do we top this, how do we disrupt instant messaging apps like Whatsapp?
I personally think the next step is going to be, how to add more emotions and take this from just texting, to Virtual Reality. I want to be able feel your presence from far away, I want to receive an emotional text from my friends and be able to see them, hear what they are saying and give them a hug if possible.
I want to do this as fast and as cheap as it ever gets. I want to believe this is how virtual reality is going to change the way we work and interact with people, with the right software, Virtual Reality devices can bring about all this change and will turn out to be the "Big Thing" that we shall all want to have.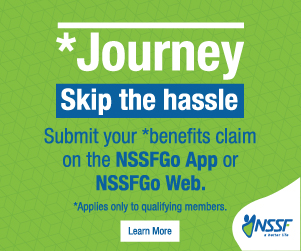 Virtual Reality can enable us to use all our senses while we are working remotely or chatting and I believe that the first company to figure this out is going to disrupt Instant Messaging, Tourism, Video Conferencing to mention but a few.