News
The First 24/7 Health Call Centre Launched In Uganda
The Medical Concierge Group Limited (TMCG) has today launched the first ever 24/7 Health Call Centre in  Uganda offering a whole new medical experience.
At your regular calling rate, call 0417747000 and doctor consultations, ambulance services, clinic references are now a call away for any health–seeking person in Uganda. At the Health Call Centre, anyone can access  a trained and licensed Doctor, Pharmacist and    other health professionals at any time.
TMCG Director and the first beneficiary of the Warid Youth Entrepreneur Fund, Dr. Davis Musinguzi said he has partnered with a group of other dynamic Doctors and  entrepreneurs to form The Medical Concierge Group (TMCG), a consortium of innovative ventures in the health care industry.
"TMC  Call  centre offers a significantly different experience to anyone nationwide by providing Immediate quality health care attention, making health care services accessible and affordable by phone call, SMS, Video  Chat and Social  Media. Our business-to-business arm will be in partnership with hospitals, Insurance companies, Corporates, NGOs and any institution seeking to innovatively expand their services  to a wider section of the public through telemedicine and        remote medical monitoring services," explained Dr.  Musinguzi.
The TMC Call Centre is currently located at Plot 1390, Nabunya  Road, Rubaga.  This is where callers advised to have physical medical assistance can walk in if they so wish or be referred to where they can access similar services  in the public or  private  health   system.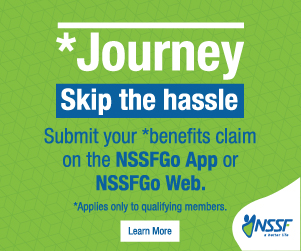 Dr. Elioda Tumwesigye, Minister of State for Health in charge of General Duties presided over the Launch and applauded TMCG stating,
   "The bulk of Uganda's disease burden is a result of preventable disease  resulting from lack of information and education. Innovative solutions like TMC Call Centre improve accessibility of health services and improve access to health information and education anytime, anywhere ultimately improving health outcomes. The Ministry of Health is promoting e-health to ensure that   government and our partners obtain value in innovations in this digital    age."
The Medical  Concierge Group's commitment to promote access to health services to all Ugandans was demonstrated through their recently concluded annual  Medical Camp for Street Children.  Over 500 children received free health services, food and new sets of clothes on the day.