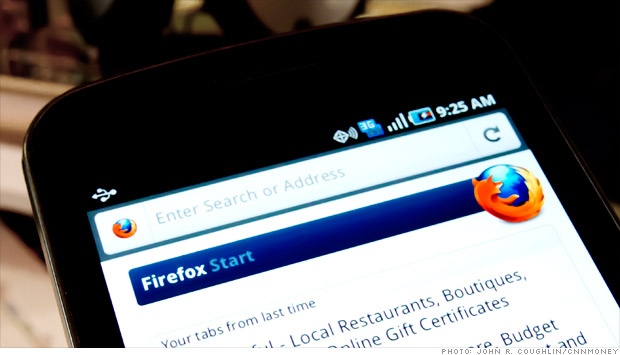 Mozilla has announced that the first two handsets running the open-source HTML5 operating system, the ZTE Open and the Alcatel One Touch Fire — will soon go on sale in limited markets.
Firefox OS smartphones are the first devices powered completely by Web technologies and offer everything you expect from a smartphone while also delivering new features to give you a personal experience that is unmatched by any other phone.
[related-posts]
Firefox OS includes all the things people need from a smartphone out of the box – calls, messaging, email, camera and more – as well as the things you wish a smartphone offered. Firefox OS also includes built-in social features with Facebook and Twitter, HERE Maps with offline capabilities and smart walking, driving and public transit directions, much-loved features like the Firefox Web browser, a new ability to discover one-time use and downloadable apps, Firefox Marketplace and much more.
Firefox OS features a brand new concept for smartphones – an adaptive app search that literally transforms the phone to meet your needs at any moment, without the need to download anything. Simply swipe to the right on your Firefox OS phone and start to type what you are interested in to get a whole new customized phone experience based on your needs instantly.
For example, search for your favorite music artist and get results to buy your favorite song, concert tickets or even listen to your favorite song instantly. Making it possible for you to create these one-time use or downloadable apps on demand gives you a completely customized experience and helps you get the exact content you want, when you want it.
"The launch of Firefox OS marks an incredibly exciting time for the Web. Firefox OS powers the first smartphones built entirely on Web technologies and will stimulate an inspiring new wave of innovation for the Web," says Jay Sullivan, Mozilla Chief Operating Officer. "We are proud to deliver an experience for first time smartphone users that will delight them and really put the power of the Web in people's hands."
Firefox OS phones come with Firefox Marketplace, which unleashes the power of HTML5 apps on mobile. Firefox Marketplace has popular global apps you want and relevant local apps you need. Firefox Marketplace offers apps in categories like games, news and media, music and audio, business and productivity so you can find an app for whatever you want – even local and niche topics.
Firefox Marketplace includes popular apps such as AccuWeather, EA games like Poppit, Facebook, Nokia HERE Maps, SoundCloud, Terra, Time Out, TMZ and Twitter as well as personally tailored and local apps that will differ by region.
Firefox OS is an extension of the Firefox desktop and mobile browsing experience that hundreds of millions of people know and love, so you can expect all the security, privacy, customization and user control Firefox always delivers.
With more than 20 hardware and operator partners around the world, Firefox OS is filling the need for a fully adaptable, unconstrained mobile platform to deliver an innovative and customizable mobile Web experience that people are missing today.
The world is waiting for a more attainable smartphone experience; only 21 percent of global mobile subscribers have smartphones, according to Kleiner Perkins Caufield & Byers.
Telenor will launch their first Firefox OS phones in Central and Eastern Europe this year. Firefox OS phones will launch in more markets later this year
Source: Mozilla Blog