Business
Barclays Zimbabwe to launch its mobile money service
Barcalys Zimbabwe will be launching its mobile banking application "Hello Money" this month. This was announced during  the launch of new ATMs by the company a few days ago.
Hello Money will allow Barclays account holders to transfer money to a Barclays account or to an account at another banking institution, airtime top up, mini statemen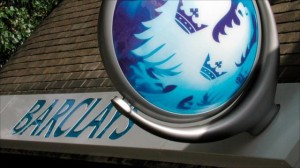 ts and balance enquiries.
The application will work on smartphones, which may point to it being either a Android app, a IOS, or that there's a version for each OS. In other countries the service, going by the same name, has been implemented by Barclays using USSD. Being a smartphone app also indicates that this is not going to be a ZimSwitch Shared Services powered service.
Cellulant, a Kenyan mobile commerce services provider will be providing Barclays mobile services in Africa.
Barclays MD George Guvamatanga had this to say at the launch of the service;
"We want our customers to do more of the things that they enjoy so we make it a priority to create products that allow them to do so; 'Hello Money' does exactly that."
Credit: TechZim