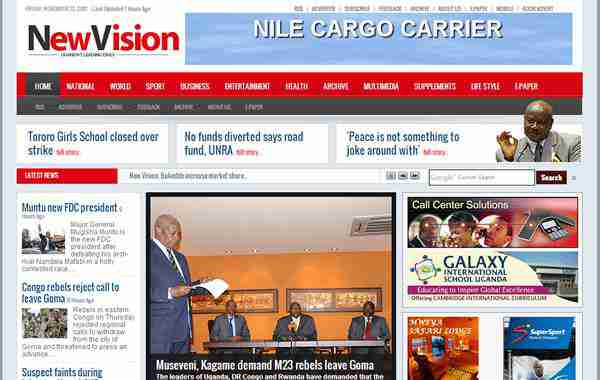 It's that time of the year again. Over the next four weeks, PC Tech Awards will look at this year's most outstanding performers in the Technology industry. The Top 5 Websites of 2012 is the first in a series that's going to rank just about everything that matters in our editorial line.
Based on design, content and usability, here are Uganda's best 5 websites this year!
#1. New Vision (www.newvision.co.ug)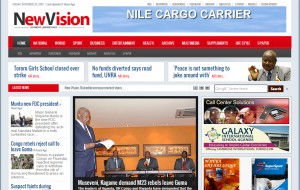 Category: News, Local Content
Twelve months ago, the website of "Uganda's leading daily" was voted the worst website in the country. New Vision had attempted to overhaul a site they had had for over 10 years, reportedly spending big in the process. The ads they run ensured people held their breath in anticipation of the new face of what was, until that point their favourite website.
When it was finally unveiled, the website on a black background completely failed to live up to its billing, and the company was soon criticised over, among other things, the decision to hire a foreign firm. While the initial response was that of defiance, the company has since proved that the criticism was taken into consideration.
Mid year, they quietly unveiled a more improved version and have been further improving it since. While last year's glitch cost them the top spot in the country's traffic rankings, there's no doubt that New Vision will soon regain that position. At this rate, anyway.
#2. UGO (www.ugo.co.ug)

Category: Web Portals
Launched 15 months ago, Uganda Goes Online promised to be the leader of Uganda's internet revolution, committing teams on the ground to sensitize organizations and individuals to the need to embrace online media.
"Everyone will remember that we are the ones who started the revolution. That's what's important," said founder, Boaz Shani in an Interview with PC Tech Magazine soon after they launched. He had been asked how the company was benefiting from "doing everything for free".
While the first edition of the website didn't impress that much, the company soon after re-launched a version that has helped it stay in the top 5 local websites by traffic all year.
#3. BigEye (www.bigeye.ug)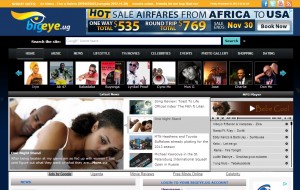 Category: News, Entertainment
The bigeye.ug domain name was registered on April 19th, 2012. Usually, websites less than a year old don't get to make the cut for such lists. But this is unusual. This spot was, for a long time, occupied by hipipo.com.
"We are simply Africa's number one entertainment website with a bigger focus on the Ugandan music and entertainment industry which was rated as one of the fastest growing industries," reads a line from their About page.
Of course, they're not Africa's Number One entertainment website. But a growth such as theirs – number 3 in Alexa rankings for some time – and over 10,000 Facebook fans in under 6 months is definitely remarkable. At least by Ugandan standards.
#4. State House, Uganda (www.statehouse.go.ug)

Category: Government
The government of Uganda is not known for having the best looking websites, let alone the most up-to-date ones. But this is different. In addition to the sleekness of its design, the last update was made less than 48hours ago, and the ones before that were made at even shorter time intervals.
In this area, at least, they're leading by example!
#5. Bell Lager (www.belllager.ug)
Category: Corporate
This website has a very sleek design. That has been a big contribution to its appearance on this list. Like most top sites in Uganda, BellLager.ug is less than a year old.
We, however, did not understand why the website has a huge notice that reads "YOU MUST BE 18 YRS AND ABOVE TO ENTER". We thought kids under 18 may need to know about the Bell Super League – Uganda's top-flight football league.
---
Just missed the cut (in no particular order).
1. Urban Legend Kampala
2. Red Pepper
3. Meka.ug
You think we missed something? You can contribute to this list by commenting below. We're compiling a bigger list of the Top 100 sites.