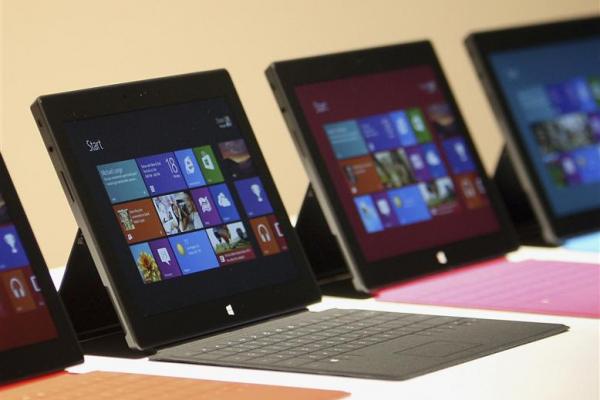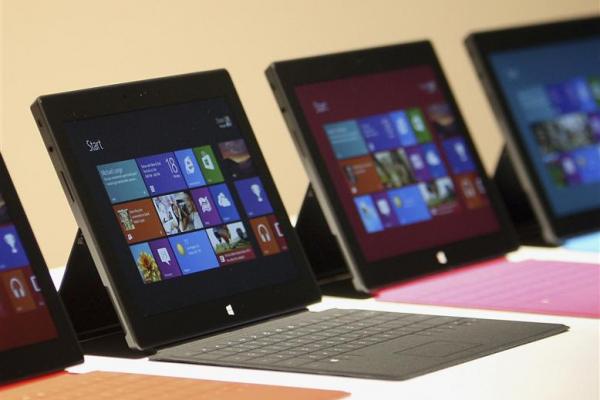 After announcing its Surface tablets nearly four months ago, Microsoft has now joined the Tablet industry,with the unveiling of the pricing for both of its ARM-based Surface RT tablets at its Microsoft online stores The 10.6-inch Surface, powered by Windows RT, will go on sale on October 26th and will be priced starting at $499 for the 32GB version without Touch Cover and a 32GB version with the Touch Cover for $599. Microsoft is also offering 64GB model for $699 with a Touch Cover included. The 9.3mm thin tablet weighs just 1.5lbs and includes a built-in kickstand and vapor-deposited (PVD) magnesium case.
Below is a brief description of what is to be expected with the new Surface
Whether you're working hard or hardly working, Surface's integrated Kickstand and revolutionary Touch Cover let you work, play, and connect with others like never before. Plug into external displays like projectors and HDTV, and share your world1 . Pre-loaded with Windows RT, Microsoft Office 2013 RT2, Xbox apps, and other essentials.
Made with VaporMg, Surface is precision crafted to be tough yet elegant, without excessive bulk. At less than 1.5 pounds, with a watch-like finish that's incredibly smooth, and durable, Surface is a delight to hold and touch.Integrated Kickstand provides uncompromised support and flexibility. Flip out the Kickstand for hands-free entertainment. Whether you're watching a movie, or shooting video, Surface stands on its own.
The cover you can type on. Touch Cover clicks in to Surface in an instant, and offers a sleek, spill-resistant exterior for working – no matter where you find yourself. When folded back, Touch Cover automatically disables keystrokes for a full touchscreen experience; when closed, it turns off your display. Give Surface your personal touch with a color that matches your style.
Bring your entire media collection with you wherever you go. A microSDXC card slot lets you add up to 64 GB of extra storage. Show off everything on the big screen using the HD video out port. Full-size USB port and Bluetooth 4.0 provide clutter-free connections with wireless mice and headsets. Dual 2×2 MIMO antennas provide reliable internet connectivity.
Work anywhere, anytime with Windows RT and Office 2013 RT2. Keep tabs on news, friends, and entertainment with pre-loaded Microsoft apps. Visit the Windows Store3 to discover more apps and games.Capture life from all sides with LifeCam. The rear camera is angled to shoot straight ahead when the Kickstand is flipped out. The Kickstand also enables hands-free Skype video chat or recording.
Custom lens design and an ambient light sensor maximize light intake while providing sharp focus so you'll never miss a shot.
With the additional "Pre-Order Now for Delivery by 10/26" Deal for those in the US, Microsoft is set to make its mark in the tablet industry not only in the US, but also in Africa as it joins Apple and Samsung that have already established a following in the industry.
Source Microsoft