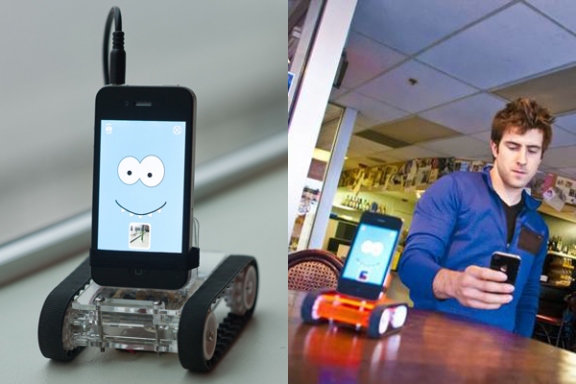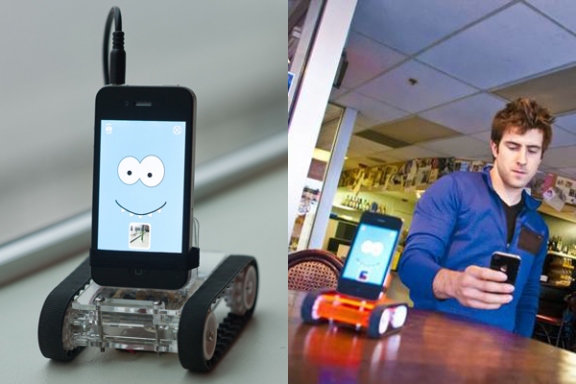 Despite what retro sci-fi films show us, robots aren't always large, clunky machines with clamps for hands. Enter Romo, a pint-sized personal bot that combines the brain power of a smartphone and the wheels of a radio-controlled car.
He is a pet, toy and robotic avatar all rolled up in one.
Created by Romotive, Romo has an iOS brain, according to the company's Kickstarter page. Users simply dock their iPhone 4, 4S or fourth-generation iPod Touch into a mobile robotic base, and use another mobile device to drive him.
A range of devices, including iPhones, iPads, iPod Touches, Macs and even web browsers, can serve as the controller.
This isn't the first time that Romo has been introduced to the public. The robot's current incarnation is actually version 2.0, with the original released last year after a successful Kickstarter campaign that raised more than $114,000.
Now, Romo's creators are back with another campaign; they hope to make $100,000 to develop a robot that has remote two-way telepresence, computer vision, autonomous navigation and facial recognition. So far, Romotive has reached over a third of its goal, with 29 days left.
Source: Mashable