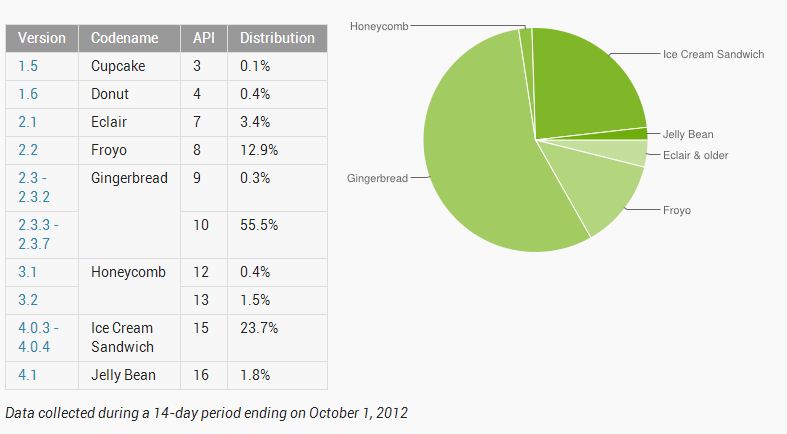 Stats released yesterday  indicate that Gingerbread is still the most used Android OS and can be found on almost 56 percent of all Android-based devices.  This data is based on Android devices that have accessed Google Play within a 14-day period ending on the data collection date
According to the stats, only 1.8% are running the most recent version of  Jelly Bean, 23.7% are running the most recent version Ice Cream Sandwich, 1.5%  are running  Honeycomb and 55.5% are running  Gingerbread which dipped from 57.5 percent in September, but still dominates.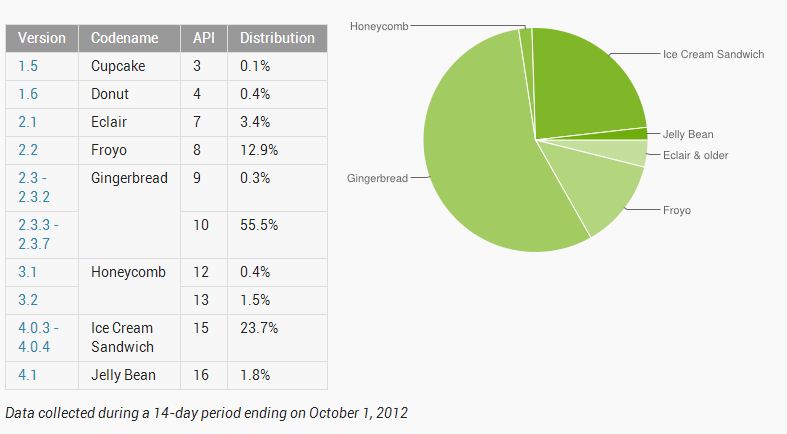 Meanwhile,  Motorola announced from its forums that ATRIX 4G, Photon 4G and Electrify will not receive the ICS upgrade, but will continue to be supported with maintenance releases to ensure optimum performance for the consumer.