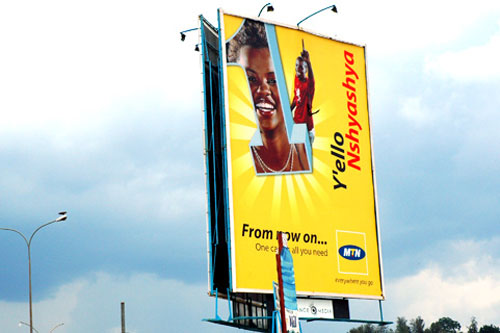 MTN said an independent technical team had carried out another survey of its Rwandan networks the following month and found no major problems.
The September survey found that "despite hitches that sometimes might be beyond our control like fibre cuts, our network is operating within all Key Performance Indicators in our license obligations," MTN said.
A significant percentage of MTN Rwanda's subscribers have complained to RURA about dropped calls, network failures, fuzzy calls, and poor internet speed.
"I know they are trying to fix it, but it has persisted since March this year and this is appropriate according to the policy," said Regis Gatarayiha, the Director General of RURA during a press briefing.
"Within its mandate and powers conferred to it by the Law No. 44/2001 governing communications, RURA decided to issue a confirmation enforcement notice and to impose a penalty to MTN Rwanda over persistently poor quality services."
According to her, the fine will hold for as long as the problem persists. According to the country's regulation, MTN has a period of one month to fix the problem in order to avoid stricter measures.
Gatarayiha said MTN's operational plan submitted to RURA is not reflected in its service parameters, which are reportedly below minimum threshold.
"MTN Rwanda apologises to all Rwandans for all inconveniences caused while we carry out continuous optimisation processes to fine tune the upgrades while keeping our clients on-line," a statement from MTN Rwanda reads.
In 2009, the regulator fined MTN Rwanda $140,000, saying it had failed to roll out network upgrades or address problems such as dropped calls.
The telecoms regulator also issued a warning, but no fine, for poor service to MTN's rival Tigo Rwanda owned by Millicom International Cellular, giving it one month to improve some of its services found in a survey to be wanting.
Source: Reuters, dailytimes.com.ng