Features
Windows 8 Developer Preview is now available for all to download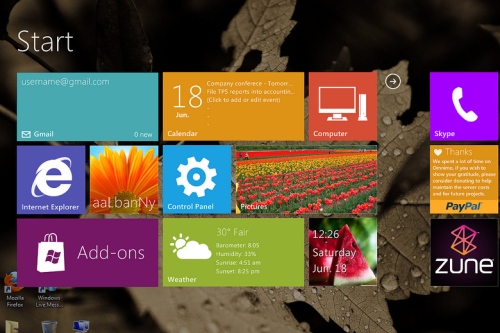 Microsoft has posted some minimum requirements for those interested in trying out the new Developer Preview:
1 gigahertz (GHz) or faster 32-bit (x86) or 64-bit (x64) processor
1 gigabyte (GB) RAM (32-bit) or 2 GB RAM (64-bit)
16 GB available hard disk space (32-bit) or 20 GB (64-bit)
DirectX 9 graphics device with WDDM 1.0 or higher driver
Taking advantage of touch input requires a screen that supports multi-touch
If you're going to be installing the DP on a machine running Windows 7 or Vista, you should be able to keep all of your accounts, files and settings, but if you're loading up the version that comes with developer tools, you can only perform a clean install. Windows XP users can keep accounts and files, but not settings.
You can also sign up for the Live Connect preview that will allow you to test Windows 8′s new single sign-on features with Windows Live accounts and tools like SkyDrive, Hotmail and Messenger.
If you're interested in learning more about Windows 8, be sure to check out the walkthrough of the OS and the new Metro interface designed for tablets. Then you can head over to the developer site here to grab your download of Windows 8 Develop Preview.
Source: TNW News