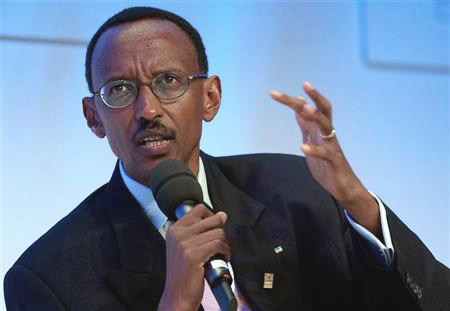 "The session will also bring together ministers of Telecommunications/ICT, Broadband Commissioners and other participants to exchange views on innovative ways of boosting the catalytic role of ICT and broadband," a statement from the Office of the President reads.
The statement further notes that the event would consist of two phases; an interactive brainstorming session involving the brightest and most forward thinking learners from universities in Kigali and a high-level panel of selected commissioners who will discuss the future of the industry, as well as how young people can best take advantage of the explosion in the growth of the industry.
According to the statement, the meeting comes after "a very successful Fourth United Nations Conference held in Istanbul, Turkey, from May 9 – 13 2011."
"The session will go one step further by asking young people what concrete steps the Broadband Commission can take to not only improve connectivity, but also to identify the best services and applications that could be delivered via broadband".
The statement further says that discussions would be based on both concrete country experiences and global trends.
"Panellists will examine the constraints to and drivers of growth within the ICT sector in LDCs and conclude with a set of recommendations. The Working Group will adopt an outcome document containing a set of recommendations that will feed into the October Summit in Geneva," the statement says.
The Broadband Commission was established in May 2010 to address the challenges encountered in accelerating broadband to the billions of the world's population that could potentially be left behind if there are no deliberate efforts by world leaders.
Source: The New Times