News Archive
Uganda hosts maiden National Conference on Communications
Speaking at UCC House, UCC Executive Director Eng. Godfrey Mutabazi said the conference would give impetus to the development of the communications sector. "As a regulator of the communications sector in Uganda, UCC is keen to work with various stakeholders to ensure accelerated development of our country through ICT," Mutabazi said, adding, "We call upon every stakeholder to embrace this initiative, which shall be a biennial event."
The two-day event, whose theme is "Advancing Locally Relevant Solutions in Communications", is expected to enhance the quality and role of research within the communications sector in Uganda. It will enable the utilisation of the existing research capacity within the sector and encourage upcoming researchers, thereby building capacity in the area of communications.
By providing an avenue for researchers to publish their works, it will improve the quality of research outputs and in the long term contribute to innovations to technologies and services within the sector in Uganda.
The conference will also act as a means to generate information on various initiatives within the sector as well as act as a fertile ground for students embarking on their research work at the start of a new academic year to source locally relevant problems to address in their research work.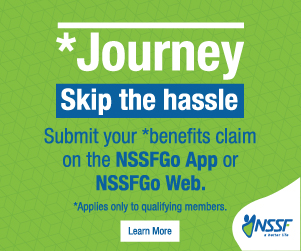 The Minister for ICT, Dr Ruhakana Rugunda, shall officially open the conference that shall be attended by participants from local universities, telecom operators, researchers, and legislators. Mr Vijay Mauree, an expert on Bridging the Standardisation Gap from the International Telecommunications Union (ITU) shall address the conference.
Topics and issues for discussion at this conference include network convergence, security and privacy, communications systems, Next Generation Networks (NGNs), Next generation Internet, multimedia communication, quality of service, eCommerce and eGovernment,
Information society, knowledge management, broadband wireless, satellite and space communications, and traffic management.
Others topics to be addressed include network management, mobile multimedia, applications and business, national plans, policies and education, service architectures Information infrastructure, policies and education; government/university plans and programmes in communications, social networks services, multimedia and entertainment services.