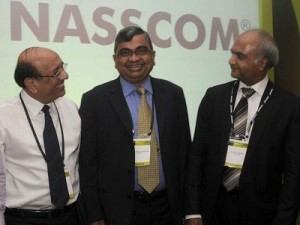 .The NASSCOM delegation said in a statement that the visit is part Global Trade Development Initiative to explore new geographies for its members.
According to the NASSCOM official statement, "Nigeria is the second biggest economy in Africa and is the largest in terms of its population and opportunity. Ghana offers the most suitable investment climate in the region and is often referred to as the Gateway to West Africa.
The emphasis of the NASSCOM delegation would be on creating awareness among the local companies about India, identifying potential companies for partnership and building a long-term engagement program."
The group, which is one of the India's leading ICT trade-working groups, has more than 1200 members, from India and foreign investors.
The delegation is also expected to visit Kenya. The group called the Kenyan ICT market as the most aggressive technology economy in East Africa with the government being proactive and willing to invest in the sector.
Source: itnewsafrica