News Archive
India limits texts to 100 per day in a bid to reduce spam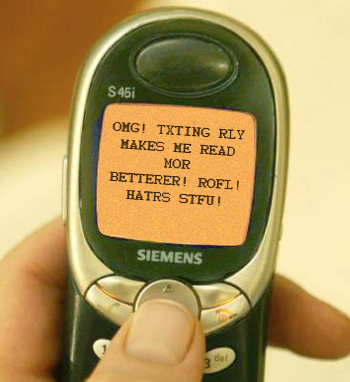 On doing so, they will be assigned a short code that they have to use in pursuing their promotion strategies.
Fixed line and mobile phone subscribers in India who hadn't previously registered with the National Do Not Call Registry (NDNC), which was a rather unsuccessful predecessor to the NCPR, can do so now by sending a toll-free text message or call to the number 1909. They can opt to sign out of all telemarketing communications or choose to opt in to one or more of the following categories: automobiles, banking and financial products, communication and entertainment, consumer goods, education, real estate, and tourism and leisure.
Telemarketers are also barred from sending out any calls or text messages between 9:00 PM and 9:00 AM. Those found in violation of the guidelines above will find themselves on the receiving end of heavy fines and may even end up being barred from the telecom networks. Consumers will have the option to report any unsolicited calls they receive to the TRAI through the number 1909.
The only point of contention in the new program is its requirement that all telecom carriers in the country impose a limit of 100 outgoing text messages per day on every prepaid SIM card in use in India and 3,000 messages per month on postpaid connections. The TRAI wants to do this to prevent non-registered telemarketers from flouting the new regulations and harassing consumers with a relentless stream of promotional text messages, but the texting-obsessed youth and the telecom carriers in India are understandably perturbed by this requirement.
The Cellular Operators Association of India (COAI) opposed this decision by the TRAI on the grounds that it violates the fundamental rights of mobile phone subscribers in India. Furthermore, it expressed concern that users may be prevented from being able to send emergency communication via text message after the implementation of this limit.
The TRAI, in clarifying the limitations it is imposing, said that they would not apply to dealers of telecom operators, e-ticketing agencies and social networking sites, which use text messages to send important information to their customers and users. Such entities are also permitted to send texts to subscribers registered with the NCPR, along with transactional texts sent by banks and other financial institutions and shopping destinations.
The TRAI also said that it would re-evaluate its position on the maximum limit of text messages in the future, but is so far unwilling to remove that restriction. Hopefully, the NCPR program and the TRAI's renewed enthusiasm for bringing under control the proliferation of uninvited calls and text messages will bring some relief to telephone subscribers in India
Source: Thenextweb news