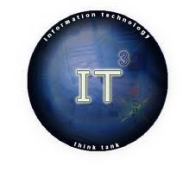 He noted that there are things that "we can learn from the Rwandan parliament, that actually, the House of Commons isn't so good at."
Crabb said that it was amazing to witness senators with their laptops, looking at bills and research material during debates, whereas in the House of Commons, they still use paper.
"That's been an eye opener for us, seeing how well technology is being used here."
Project Umubano's fifth group of volunteers is partaking in various capacity building projects country-wide.
The group at parliament, led by Crabb, is conducting a training session at the Senate for legal drafters and advisers, researchers and committee clerks.
The Conservative Party MP noted other areas that are impressive.
"The involvement of civil society organisations in contributing to discussions about laws, that's something happening a lot in Rwanda."
Madeleine Nirere, the Senate's Deputy Clerk in charge of legislature and parliament affairs, also commended the partnership.
"Benefits to the Parliament of Rwanda are enormous because UK is one of the longest serving Parliamentary democracies with broader experience, and the session with different experts from UK will equip us with new knowledge and technical know-how," said Nirere.
Nirere said after the recent public service restructuring exercise, new departments were created in the parliament, hence the need to learn from others, so as to better serve and improve the performance of the MPs.
Source: allafrica news